Can drinking alcohol make depression worse? For teenagers specifically, the answer is a clear yes. This is because teenage brains are still developing, and alcohol use can impair brain functioning. As depression develops from a chemical imbalance, symptoms can worsen when an individual uses substances like alcohol. It is important to recognize the inevitable link between alcohol use and depression so you can actively work to prevent co-occurring conditions from developing in your teen.
Can Depression Lead to Alcohol Use?
It's common for people with depression to struggle with drinking problems. Individuals with depression may turn to alcohol and other drugs to self-medicate feelings of hopelessness or numbness. Teenagers with depression are especially more susceptible to experimenting with alcohol as they may lack knowledge of healthier coping mechanisms.
Depression does not motivate everyone to use alcohol; however, without proper treatment, it can play a factor in the development of a substance use disorder (SUD) like alcoholism. People with a family history of mental health disorders and alcoholism are more likely to experience severe depressive episodes after drinking. It's also important to know that regular drinking can reduce the effects of antidepressants, which are medications that are commonly used to manage depression. 
Can Excessive Alcohol Use Lead to Depression?
If teens regularly consume enough alcohol during this critical period of brain development, they can cause serious harm to their health, which can also lead to a diagnosis of depression. 
It is essential to talk with your teen about the ways that alcohol can lead to depression and worsen depressive symptoms. Some of these ways include:
Hangovers
Hangovers are unpleasant physical effects that result from alcohol use. Symptoms can include:
Fatigue
Light sensitivity
Dehydration
Trembling from low blood sugar
Vomiting
Severe headaches
Regular hangovers can result in building up alcohol tolerance, which means it will eventually require larger amounts of alcohol to feel desired effects. Regular hangovers in teens can negatively impact their ability to get up on time for school or jobs, which can damage their ability to complete schoolwork and fulfill other responsibilities. This makes hangovers both a medical and social issue. 
Acting Out of Character
There's a reason that alcohol is sometimes called "liquid courage." Teens may feel a temptation to drink at parties or other social events to feel courageous enough to act in ways they never could while being sober. This can lead to lowered inhibitions and making choices that teens will later regret, which will inevitably worsen existing depression symptoms. While alcohol may seem like an ideal coping mechanism to provide temporary relief, the physical and social damage it can cause is not worth the risk. 
On the other hand, pent-up emotions can cause teenagers to lash out when they are under the influence of alcohol, or especially when they are drunk. Understandably, this can have a direct negative impact on friendships. Drunkenness is not ideal for making clear, level-headed decisions.
Intensified Anxiety and Panic
Because depression and anxiety tend to go hand in hand, drinking can result in intensified anxiety and panic attacks once the effects wear off. Even teens who might not have experienced anxiety before can start to develop symptoms of anxiety attacks with regular drinking. 
Negatively Impacted Sleep
Quality sleep is important for anyone's help, but especially for teenagers who are still developing. The quality of sleep one may get after drinking is of significantly lower quality than going to sleep sober. Alcohol has a direct effect on rapid eye movement (REM) cycles that happen during sleep, which can result in teen increased fatigue and lowered energy levels. Reduced sleep quality will have an inevitable impact on their ability to concentrate in classes. 
Interference With Healthy Coping Mechanisms
The development of healthy coping mechanisms for managing difficult circumstances is a vital part of growing up. Turning to alcohol in times of stress, sadness, or anger essentially robs teens of the ability to practice healthy forms of self-care. When drinking is the go-to response for dealing with negative emotions, teens will be unequipped for life on their own when they become of adult age. This destructive pattern may result in getting kicked out of school, joblessness, and possible homelessness if they lack healthy means of solving problems.
Alcohol use in place of healthy coping skills also causes teens to miss out on opportunities to learn more about themselves when they face hardships. Not every complication in life is harmful, and some can lead to increased resilience in the long run. Alcohol, then, becomes a deterrent for personal growth.
Depression is a condition characterized by feelings of hopelessness and persistent sadness. Teens may turn to alcohol as an attempt to self-medicate symptoms of depression. We know that alcohol worsens depression, and the effects of alcohol can cause negative emotions once the effects wear off. If your teen has depression, it's essential to talk to them about the dangers of self-medicating with alcohol and any peer pressure they might face when out with their friends. If your depressed teen does have a drinking problem, Clearfork Academy can help. We are a faith-based treatment facility for adolescents and teens who struggle with substance abuse. Our treatments include inpatient and outpatient care, detoxing, and more. We can help treat and manage co-occurring disorders that exist in your teen. To learn more about our treatment programs, you can talk to a member of our staff today by calling us at (817) 259-2597.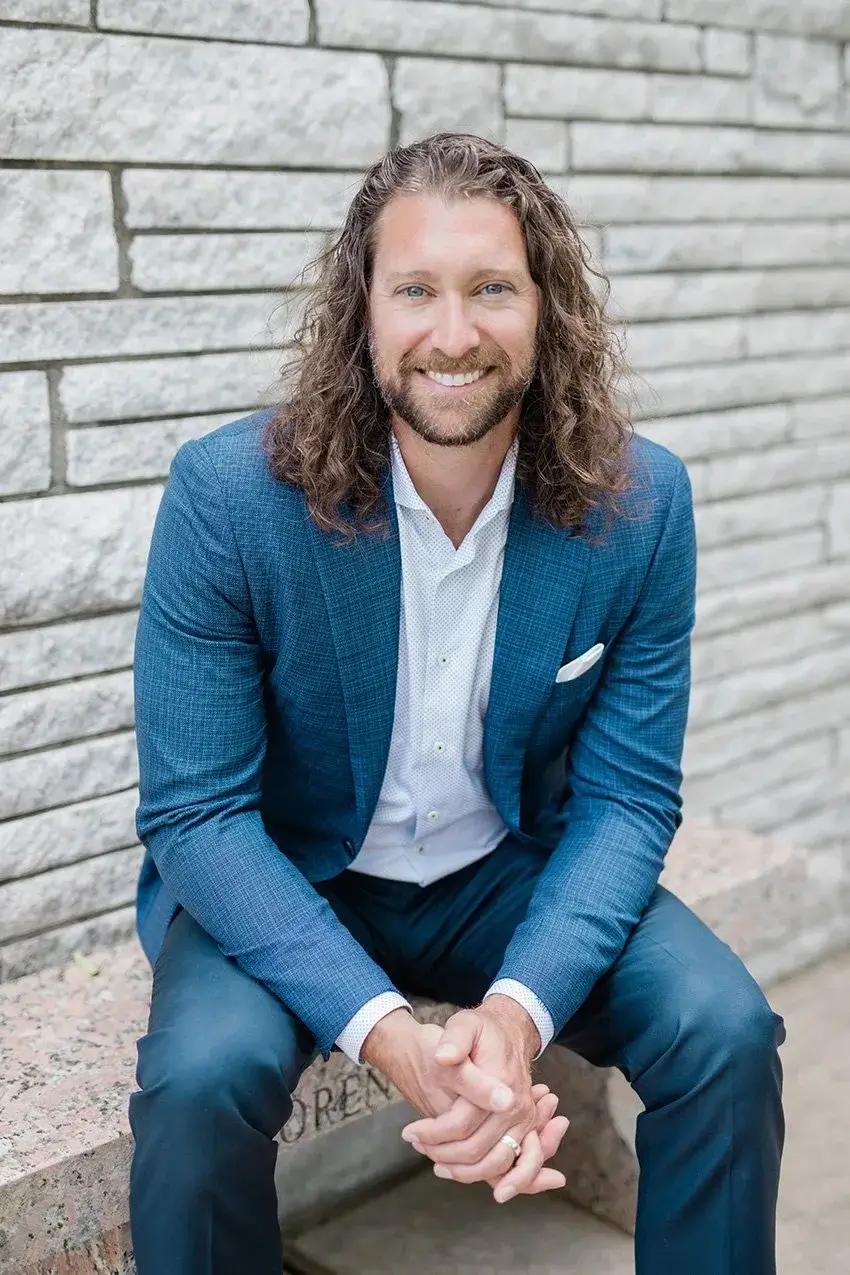 Originally from the Saginaw, Eagle Mountain area, Austin Davis earned a Bachelor of Science in Pastoral Ministry from Lee University in Cleveland, TN and a Master of Arts in Counseling from The Church of God Theological Seminary. He then went on to become a Licensed Professional Counselor-Supervisor in the State of Texas.
Austin's professional history includes both local church ministry and clinical counseling. At a young age, he began serving youth at the local church in various capacities which led to clinical training and education. Austin gained a vast knowledge of mental health disorders while working in state and public mental health hospitals. This is where he was exposed to almost every type of diagnosis and carries this experience into the daily treatment.
Austin's longtime passion is Clearfork Academy, a christ-centered residential facility focused on mental health and substance abuse. He finds joy and fulfillment working with "difficult" clients that challenge his heart and clinical skill set. It is his hope and desire that each resident that passes through Clearfork Academy will be one step closer to their created design.
Austin's greatest pleasures in life are being a husband to his wife, and a father to his growing children. He serves at his local church by playing guitar, speaking and helping with tech arts. Austin also enjoys being physically active, reading, woodworking, and music.