Table of contents
How Family Therapy Can Help Your Teen
Our family therapy sessions help troubled teens and their families develop the skills and tools they need to thrive. With the guidance of our licensed therapists, families work together to improve communication, provide a better understanding of the problems, and resolve conflicts.
Some of the issues we address include:
Anxiety
Behavioral problems
Conflict
Depression
Substance abuse
By fostering a supportive and healthy family environment, therapy sessions play a critical role in promoting the well-being of teenagers and their families.
How Family Therapy Can Repair Your Relationship with Your Teen
Family therapy at Clearfork Academy helps repair and strengthen relationships between parents and their teens by improving communication and promoting understanding.
| In our tranquil, therapeutic setting, we put an increased focus on potential family conflicts, past hurts, and other challenges that have damaged your relationships.
Our masters-level family therapist will encourage active listening and empathy, building trust between each other. Through helpful problem-solving exercises, your entire family will develop the skills needed to create a more robust, positive dynamic.
Our therapists will help you discover a deeper understanding of one another's perspectives and needs. Developing a shared vision for the future can heal past wounds and create a more supportive, loving family system.
Benefits of Teens Family Counseling
Family therapy and teen counseling can feel overwhelming, but they provide a safe and supportive space to express feelings and share experiences. It can help one family member improve communication and resolve conflicts.
We all need support and advice, which is why Clearfork Academy offers treatment for parents, siblings, children, and other members.
Our family sessions will help you identify the contributing factors that lead to problems at home or school. You'll learn how to navigate complex changes like divorce, loss, or the transition to adulthood.
Family therapy plays a critical role in fostering healthy family dynamics and promoting the healthy development of your teenager during their teen years.
Therapy Helps Families Navigate Teenage Development
Therapy helps families navigate the challenging process of teenage development. Teenagers today face several physical, emotional, and social changes during their teenage years. It can be difficult for families to support them without giving rise to conflicts. Our experienced therapists provide support and guidance for families or a single family member, so they can safely navigate the various stages of teen development together.
By fostering a supportive and understanding family environment, a family therapist plays an essential role in helping teens as they grow and develop into healthy, successful adults.
When Should You Seek Professional Help?
Is your family facing challenges that affect the well-being of family members?
Ask yourself whether your family needs support to:
Communicate effectively
Resolve conflicts
Address challenging behaviors
Cope with mental health issues
Deal with changing family dynamics or behaviors
| If stress, tension, isolation, or disconnection spoils your home life, seeking professional support can be helpful.
The therapeutic process shows you how to change your family routines and behavior patterns. With the assistance of a professional, your family or family member can work together to improve your individual and collective well-being.
Can Family Therapy Help if Your Adolescent Has Mental Health Concerns?
Adolescents often struggle with mental health issues like depression, anxiety, eating disorders, or behavioral problems. These concerns can impact their daily lives and relationships with family members.
Family therapy is highly beneficial when a child or troubled teen has mental health concerns. It provides a safe, supportive environment where the whole family can work together to address the teen's mental health and promote recovery. It creates a positive and supportive environment which can lead to adolescent well-being.
Our therapists' expert knowledge can guide and support families and parents navigating complex mental health issues. At Clearfork Academy, we lead by example. We can help your extended family develop skills and new strategies to promote your teen's long-standing well-being.
What Therapy Techniques Are Used in Family Therapy for Teens?
We employ various approaches when dealing with family therapy for teens. These include:
Cognitive-behavioral therapy (CBT) identifies and changes negative patterns of thinking and behaving that contribute to family problems.
ACT therapy - Acceptance and commitment therapy (ACT therapy) is a type of mindful psychotherapy that helps you stay focused on the present moment and accept thoughts and feelings without judgment.
Narrative therapy helps your family members re-write and re-frame negative life narratives about themselves and their relationships to develop empowering outlooks.
Solution-focused therapy emphasizes the strengths and resources within your family and implements practical solutions for your challenges.
Systemic therapy views the family as a system and focuses on the connectivity and patterns of behavior between your family members to promote change.
These therapies create a bespoke psychotherapeutic approach to meet your family's specific needs and the challenges of each family member and person.
FAQ About Teen Family Therapy
How to Motivate a Teenager to Start Family Therapy?

Motivating your child to start family therapy can be challenging. Some helpful strategies include:
- Involve your teen in the decision-making process
- Talk about therapy as an opportunity for growth and self-discovery
- Highlight the benefits of therapy
- Talk with your child about their concerns
- Listen to their perspective
What Should We Expect for the First Session?

Counseling will give you a safe environment and confidential space to:
- Explore personal challenges, intense feelings, and emotions
- Improve self-awareness and self-esteem
- Gain new perspectives and coping skills
- Enhance connectivity and overall well-being
What Should I Expect from a Counselor?

When visiting our counselors on the first session and the following, you can expect:
- A non-judgmental, welcoming environment
- Active listening
- Therapeutic relationship development
- Evidence-based techniques
- Goal-oriented treatment plans

Our counselors have specialized training, and their role is to support and guide your family toward personal growth and improvement.
What Types of Issues Can Teenage Family Counseling Help With?

Teenage family therapy can help with a variety of issues. These include the following:
- Academic stress
- Anxiety, depression, and other mental health concerns
- Behavioral problems
- Communication difficulties
- Conflict resolution
- Grief and loss
- Identity development
- Relationship issues
- Substance abuse

Family therapy will improve your family's overall functioning and strengthen relationships. It creates a supportive environment for children to navigate the challenges of adolescence.
How Often Do Sessions for Teenage Counseling Take Place?

The frequency of teenage family sessions depends on your family's specific needs and goals. The frequency is adjustable based on your progress and your counselor's recommendations. Sessions can be scheduled weekly, bi-weekly, or monthly.
Teen Family Counseling and Therapy at Clearfork Academy
We believe happy family life is crucial to the health and well-being of teenagers. Our therapists can help your family members heal, grow, and change the trajectory of their lives.
To discover what Clearfork Academy can do for you and your loved ones, get in touch with us today.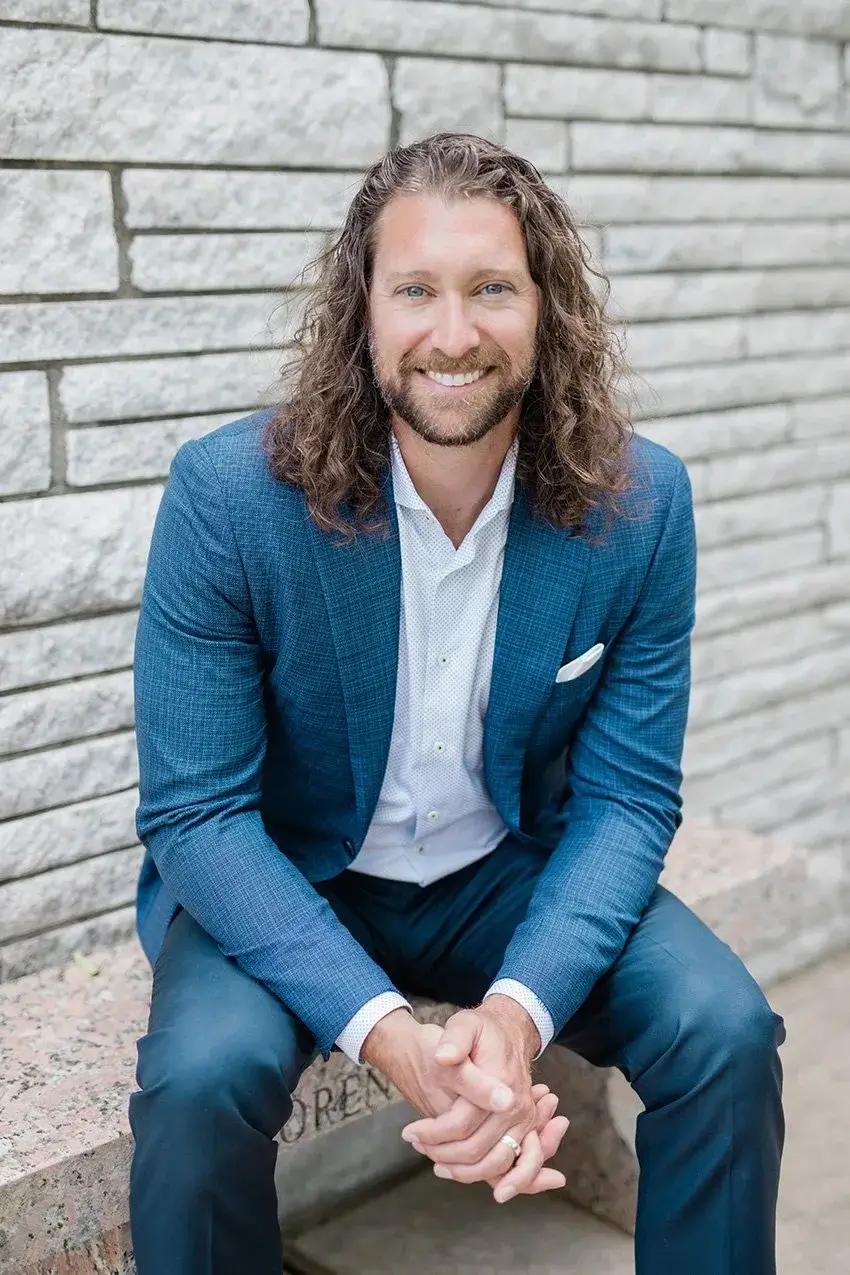 Originally from the Saginaw, Eagle Mountain area, Austin Davis earned a Bachelor of Science in Pastoral Ministry from Lee University in Cleveland, TN and a Master of Arts in Counseling from The Church of God Theological Seminary. He then went on to become a Licensed Professional Counselor-Supervisor in the State of Texas.
Austin's professional history includes both local church ministry and clinical counseling. At a young age, he began serving youth at the local church in various capacities which led to clinical training and education. Austin gained a vast knowledge of mental health disorders while working in state and public mental health hospitals. This is where he was exposed to almost every type of diagnosis and carries this experience into the daily treatment.
Austin's longtime passion is Clearfork Academy, a christ-centered residential facility focused on mental health and substance abuse. He finds joy and fulfillment working with "difficult" clients that challenge his heart and clinical skill set. It is his hope and desire that each resident that passes through Clearfork Academy will be one step closer to their created design.
Austin's greatest pleasures in life are being a husband to his wife, and a father to his growing children. He serves at his local church by playing guitar, speaking and helping with tech arts. Austin also enjoys being physically active, reading, woodworking, and music.