The holiday season is a stressful time of year for many families. If your teen is struggling with substance abuse, that stress can multiply exponentially. We understand, and you're definitely not alone! You may have a kid at home that is fighting addiction on a daily basis. Or maybe you have a teen already in treatment. Whatever your situation, here are some practical tips to help you get through this holiday season.
For the family with a teen at home struggling with addiction:
If your teen has a problem with drugs or alcohol, the holidays can be especially hard on you as a parent. You want to celebrate as usual, but the stress and worry about your teen can take over quickly. Here are some ways you can still find joy this holiday season.
Tip #1: Let go of your expectations.
This holiday season may look different than last years, and that's ok. Don't pretend that everything is ok if it isn't. Be present in the moment with your teen and give them space to feel their feelings. (And allow yourself space to feel your feelings too! Feelings can be uncomfortable, but they are a normal part of the human experience!)
Tip #2: Accept your current reality.
No matter who sits around your table this year, try to find peace and joy in what you have. 2020 has been full of surprises! Navigating through the holidays with an addicted teen can be equally unpredictable. One day at a time, your family will get through this!
Tip #3: Find gratitude in the small things.
Oftentimes, our minds gravitate to what isn't right about a situation. This year, I challenge you to intentionally look for the good throughout the holidays. Thank God for the little blessings. You have been blessed for many years, and substance abuse cannot take that away!
For the family with a teen already in treatment:
If your teen is in treatment for substance abuse, we know it's especially painful being separated during the holidays. Looking back on holiday traditions that your teen is missing this year is hard! We empathize with you, and we want to know there is a light at the end of the tunnel! Remember when we mentioned that feelings are good and normal- despite being uncomfortable at times? Allow yourself the space to feel the uncomfortable stuff, while also reminding your brain of what's true. When you feel down, remind yourself that the truth is that your child is in the right place, getting the help they need so that they CAN be a part of all of the holidays to come! Here are some tips to help you through this difficult season.
Tip #1: Be encouraged.
Know that your teen is right where they're supposed to be! They are busy doing the work that must be done to restore their health. It's hard, but it is worth it! The ultimate goal is for your teen to be sober, full of joy, and back on track. That's exactly what they're working on while in treatment!
Tip #2: Relax while you can.
You don't need to worry about your teen. They aren't sneaking off to get high, or going to parties with kids that are a bad influence… Not this year! Take a breath, and realize that the responsibility isn't on you this holiday season to keep them out of trouble. You don't have to monitor their every move. You can rest easy, and know they are safe in recovery.
Tip #3: Stay the course.
We know it may be tempting to pull your child out of treatment during the holidays. You miss them, and you want to be together. It's so important to remember that leaving treatment too soon can result in huge setbacks. (Even if you've seen improvements.) The health and recovery of your teen likely depends on them staying in treatment. They must complete the course set before them! Remember, you're sacrificing this holiday season so your family can have the next 20, 30, 40+ years of holidays together!
If your son is in treatment at Clearfork Academy, know that he is loved and well taken care of here! Our boys are being treated to some delicious holiday meals, and fun activities. Your son is putting in the recovery work, and finishing what he started. He is busy learning, growing, creating new habits, and ultimately- getting healthy!
If your teen needs help, don't put it off any longer! Don't wait until after the holidays, time is of the essence! At Clearfork Academy, our clinical admissions counselors are on call 24/7, even during the holiday season! Please reach out and let us help you take the necessary steps to get your teen on the road to recovery! Give us a call at (817) 259-2597, email us at help@bivisee1.sg-host.com or visit our website at www.ClearforkAcademy.com!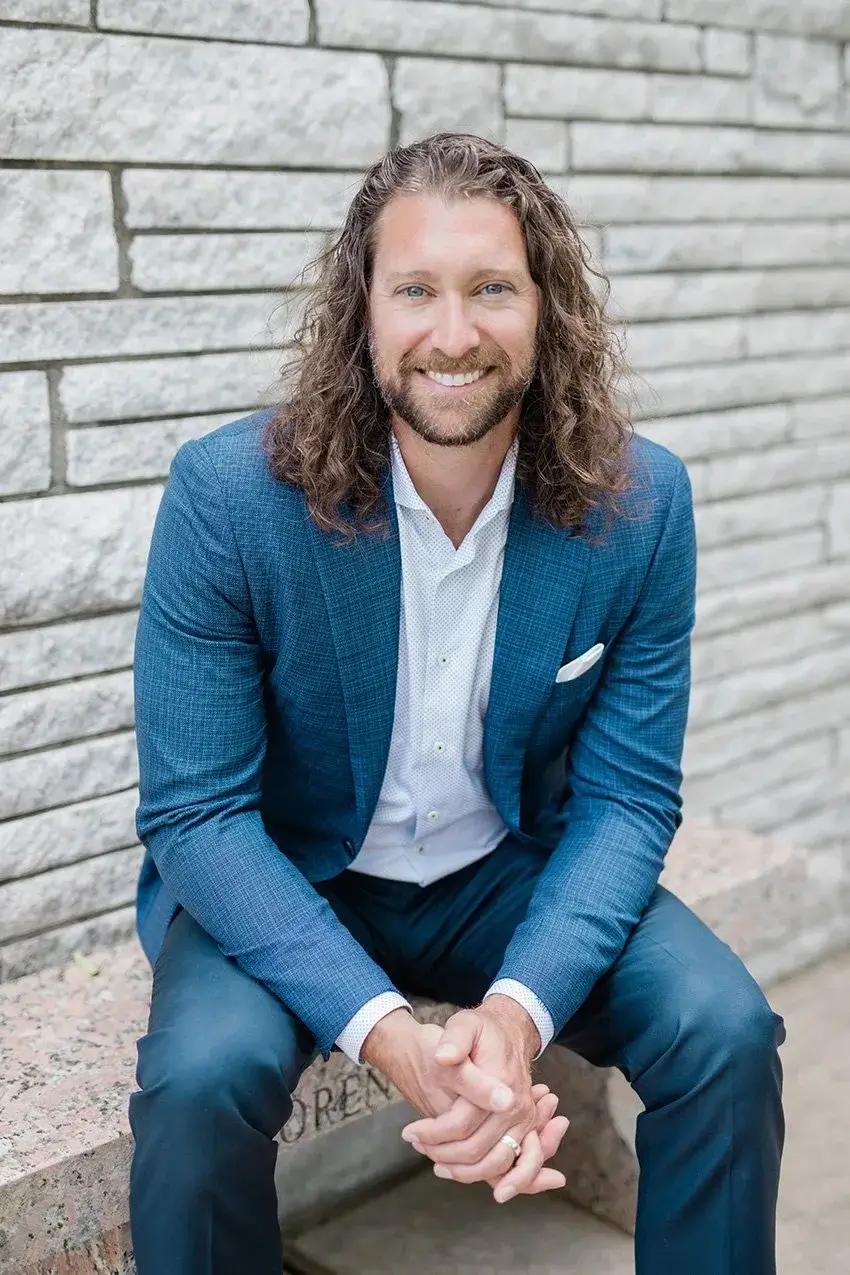 Originally from the Saginaw, Eagle Mountain area, Austin Davis earned a Bachelor of Science in Pastoral Ministry from Lee University in Cleveland, TN and a Master of Arts in Counseling from The Church of God Theological Seminary. He then went on to become a Licensed Professional Counselor-Supervisor in the State of Texas.
Austin's professional history includes both local church ministry and clinical counseling. At a young age, he began serving youth at the local church in various capacities which led to clinical training and education. Austin gained a vast knowledge of mental health disorders while working in state and public mental health hospitals. This is where he was exposed to almost every type of diagnosis and carries this experience into the daily treatment.
Austin's longtime passion is Clearfork Academy, a christ-centered residential facility focused on mental health and substance abuse. He finds joy and fulfillment working with "difficult" clients that challenge his heart and clinical skill set. It is his hope and desire that each resident that passes through Clearfork Academy will be one step closer to their created design.
Austin's greatest pleasures in life are being a husband to his wife, and a father to his growing children. He serves at his local church by playing guitar, speaking and helping with tech arts. Austin also enjoys being physically active, reading, woodworking, and music.