Equine therapy is an effective way to help kids cope with stress and anxiety. It can also help them develop communication, problem-solving, and self-esteem skills. Teaching equine therapy often improves academic outcomes, social lives, and mental health.
Animal therapy can help teens cope with stress and anxiety, specifically with horses. Equine therapy offers teens the chance to engage with animals and the natural world. Such a modality helps teens gain perspective, develop coping strategies, and care for themselves and others.
What Is Equine Therapy?
Equine-assisted psychotherapy focuses on helping children and adolescents heal from their emotional or mental pain. The horses used in equine therapy allow the participant to trust their body and emotions. At the same time, they receive treatment from a qualified professional therapist. Horses are particularly good at understanding human emotions and helping people cope with difficult situations.
Caring for the horses can provide teenagers with a sense of connection, trust, and closeness as they learn to ride and care for them. It is an effective method for restoring balance in emotions and relief from stress, anxiety, depression, addiction, and other issues. The practice helps teens develop better self-esteem, communication skills, and problem-solving abilities.
What Are the Benefits of Equine Therapy?
Equine therapy offers a variety of benefits for adolescents, especially when it comes to mental wellness and emotional healing. These benefits help:
Improve participants' academic outcomes and social lives.
Help adolescents develop proper communication skills.
Teach participants how to regulate their emotions and how to handle difficult situations.
Become better equipped to deal with stress and anxiety in their own life.
Treat depression, OCD, PTSD, and other mental health conditions.
Reduce self-consciousness and body image issues.
Promote positive emotions such as joy, self-confidence, and happiness.
Develop a strong relationship with an animal which can help them foster relationships.
Understand and deal with emotions.
Trust their instincts and intuition.
Embrace change and adventure as life are full of changes and challenges.
Commit and engage in therapy that serves them well.
Learn Crucial Coping Skills From Horse-Riding Therapy
If your teen is struggling with mental health and SUD, horse-riding therapy may be the perfect solution for them. This unique therapy helps adolescents overcome emotional issues and build healthy coping skills. With years of experience in the field, our therapists at Clearfork Academy help teens manage stress and develop tools to cope with life's challenges. Some of these coping skills include:
Setting healthy boundaries. Because of the hands-on approach, adolescents learn the importance and process of setting boundaries. From riding and caring for the horses, teens learn how to handle complex dynamics by taking control of their emotions, communicating effectively with others, and setting realistic expectations.
Learning how to serve others. Serving others increases people's self-esteem and puts their problems in perspective. As the teens feed, brush, and care for their companion horse, they develop a desire to act unselfishly. These unselfish acts often help participants overcome feelings of guilt or shame that stem from the past. They come to realize their inherent value can improve the lives of others if they put kindness into action. It also demonstrates that their past lives or conditions do not define them.
Use relaxation exercises. Teens can gain a sense of peace and relaxation as they ride their horses. The horse can provide a safe environment where teenagers can explore their feelings and problems. Horses are known for providing physical and emotional support to teens. Teens can experience a similar calming effect via meditation, listening to music, exercising, dancing, and socializing with friends, family, or animals.
Practice self-awareness and problem-solving skills. Equine therapy helps teens develop self-awareness. Self-awareness can help them face and embrace their emotions, thoughts, and behaviors. As a result, they form an accurate understanding of themselves and their environment. Equine therapy gives teens the chance to confront the issues as they arise head-on and work through them. For example, teens' self-awareness and problem-solving skills grow as they learn the skills and techniques needed to become better riders. This practice will cultivate their confidence in handling challenges as they arise.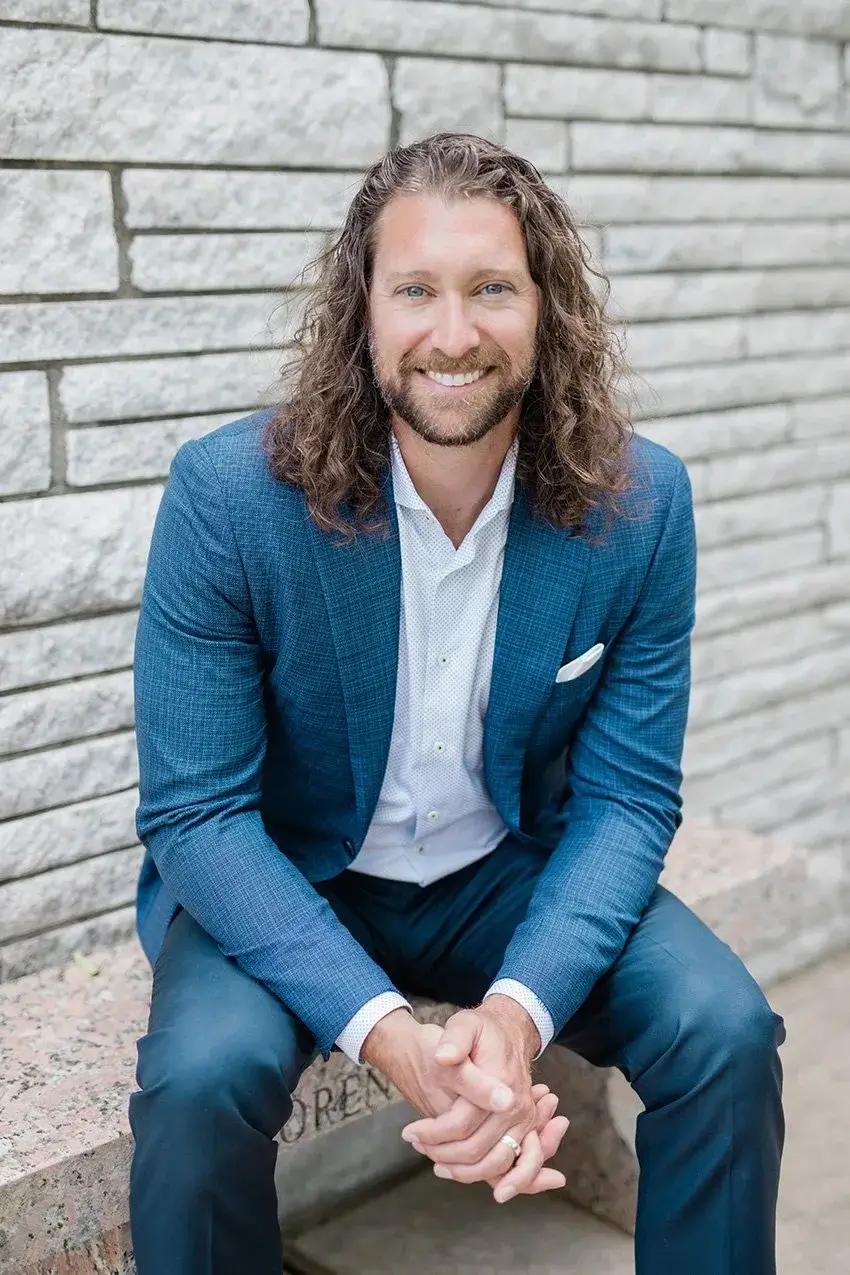 Originally from the Saginaw, Eagle Mountain area, Austin Davis earned a Bachelor of Science in Pastoral Ministry from Lee University in Cleveland, TN and a Master of Arts in Counseling from The Church of God Theological Seminary. He then went on to become a Licensed Professional Counselor-Supervisor in the State of Texas.
Austin's professional history includes both local church ministry and clinical counseling. At a young age, he began serving youth at the local church in various capacities which led to clinical training and education. Austin gained a vast knowledge of mental health disorders while working in state and public mental health hospitals. This is where he was exposed to almost every type of diagnosis and carries this experience into the daily treatment.
Austin's longtime passion is Clearfork Academy, a christ-centered residential facility focused on mental health and substance abuse. He finds joy and fulfillment working with "difficult" clients that challenge his heart and clinical skill set. It is his hope and desire that each resident that passes through Clearfork Academy will be one step closer to their created design.
Austin's greatest pleasures in life are being a husband to his wife, and a father to his growing children. He serves at his local church by playing guitar, speaking and helping with tech arts. Austin also enjoys being physically active, reading, woodworking, and music.