Art and music are revered for their restorative and healing powers. Many turn to art for its ability to relieve stress and promote self-expression. In comparison, music provides an outlet for many to release, process, and express their emotions. Together, art and music therapy aid individuals in exploring, understanding, and resolving their internal issues. For this reason, Clearfork Academy places excellent value on art and music therapy for teen participants seeking recovery from SUD and mental health issues.
How Does Art Therapy Work?
Art therapy employs various art media as the primary mode of expression and communication during these psychotherapy sessions. Art therapists work with people to improve their physical, mental, and emotional well-being using the creative process and the resulting artwork developed in sessions.
As trained mental health professionals, art therapists assess the needs of their participants by observing verbal and nonverbal communication within the participant's artwork. Then, the therapist interprets the meaning of the art concerning the client's life. The therapist may explore the symbolic meaning of an image with the participant or encourage the person to express thoughts or feelings through art without analyzing the art itself. Art therapists may use paper, paint, clay, and other materials to create images that reflect the participant's suppressed issues.
The therapist applies a variety of methods to evaluate the participant's artwork and other creative processes, including:
Visual processing
Cognitive functioning
Emotional maturity
Social skills
Decision-making ability
Behavioral problems
Adaptive behaviors
Coping skills
Family dynamics
Peer relations
Self-concepts/self-esteem
Developmental issues such as gender roles, body image, and belief systems
What Happens During Art Therapy?
The art therapy process begins with assessing participants and establishing rapport. The therapist may also ask the teen to take a personality test or other psychological measure to help establish baseline levels of functioning. In subsequent sessions, the focus will turn to processing the teen's emotions through art and identifying patterns of maladaptive behaviors causing distress. The therapist will encourage teens to engage in various art media like drawing, painting, or sculpting in each session.
As patients become comfortable expressing themselves visually, they may use their artwork to explore problems or feelings they previously failed to discuss. As the teen works on their art project, the therapist often asks questions about what inspired different aspects of their project and their feelings. As the treatment continues, teens will gain insight into their inner worlds and identify patterns they may want to change.
How Does Music Therapy Work?
Music therapy employs music to address individuals' physical, emotional, cognitive, and social needs. Music therapists are trained in music, psychology, and counseling to understand how people respond to music at different stages of development.
Music therapy serves to strengthen participants' life skills and emotional processing. Research supports music therapy's effectiveness in boosting motivation, emotional support, and self-expression.
What Happens During Music Therapy?
Therapy sessions often occur in groups but may also transpire in one-on-one sessions. Sessions may include writing or singing songs, playing instruments, or simply listening to music together to facilitate change in behaviors, moods, and emotions. For example, if a teen has trouble expressing anger or frustration, a music therapist may lead drumming exercises as an outlet for these feelings.
The therapist might also have the teen listen to calming music or sing calming songs when feeling anxious or overwhelmed. Some sessions may include composing music or writing lyrics to reflect what they have learned during their treatment. The therapist uses the client's preferred music as much as possible to feel connected to what is happening in sessions.
Why Should You Consider Art and Music Therapy for Your Teen?
Art and music therapy effectively treat teens and young adults recovering from drug and alcohol addiction, particularly with other mental health disorders. At trauma-focused treatment centers like Clearfork Academy, we use art and music therapy to help teens develop a healthy, sober lifestyle.
Here are some of the benefits of art and music therapy for teens in recovery:
Many young addicts suffer from anxiety or depression, both of which can make it difficult to express what you're feeling. Art and music therapy provide an outlet for those emotions.
Art and music therapy can give your teen something to do when they feel bored or restless.
When your teen creates music or artwork with their peers, it provides an opportunity to bond with their peers safely without substances. Teens can also learn how to give helpful feedback to others.
When your teen is learning a new skill, they'll gain confidence in their newfound abilities, which can raise their self-esteem, too.
Teens can work through addiction triggers and cravings by expressing their feelings or releasing tension through music or art.
 These therapies can help teens learn the skills they need to manage stress, such as patience, persistence, following through on tasks, problem-solving, and decision making.
Art and music therapy help struggling teens find peace as they journey toward healing. Regardless of the type of art or music a teen creates, the outlet can bring them to a place of calmness, fueling their recovery process. At Clearfork Academy, we believe this form of therapy can nourish a teen's journey, and it could be just the thing they need to break through mental barriers on the path to recovery. With help from a professional art therapist or music therapist, teens will develop new skills and learn to deal with their addiction using healthy methods. Your teen deserves the best chance for long-term sobriety. And that's what you'll get at Clearfork Academy. Our highly experienced professionals and nurturing environment offer a path to lasting change through evidence-based practices. If you want to give your teen the best chance at a sober, happy life, then contact us today at (817) 259-2597.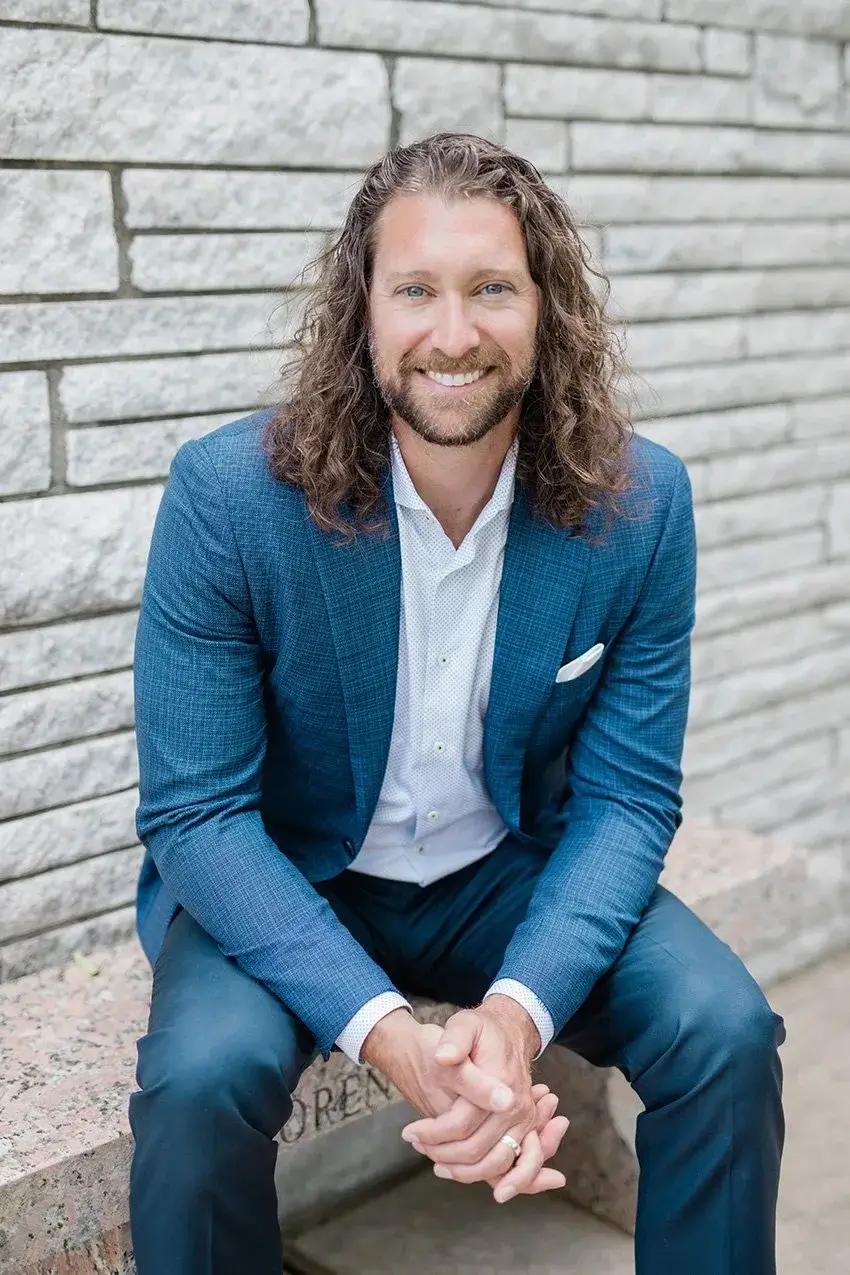 Originally from the Saginaw, Eagle Mountain area, Austin Davis earned a Bachelor of Science in Pastoral Ministry from Lee University in Cleveland, TN and a Master of Arts in Counseling from The Church of God Theological Seminary. He then went on to become a Licensed Professional Counselor-Supervisor in the State of Texas.
Austin's professional history includes both local church ministry and clinical counseling. At a young age, he began serving youth at the local church in various capacities which led to clinical training and education. Austin gained a vast knowledge of mental health disorders while working in state and public mental health hospitals. This is where he was exposed to almost every type of diagnosis and carries this experience into the daily treatment.
Austin's longtime passion is Clearfork Academy, a christ-centered residential facility focused on mental health and substance abuse. He finds joy and fulfillment working with "difficult" clients that challenge his heart and clinical skill set. It is his hope and desire that each resident that passes through Clearfork Academy will be one step closer to their created design.
Austin's greatest pleasures in life are being a husband to his wife, and a father to his growing children. He serves at his local church by playing guitar, speaking and helping with tech arts. Austin also enjoys being physically active, reading, woodworking, and music.