As parents, we want to ensure that our teenagers live a healthy, happy life of recovery. However, recovery is challenging and some teenagers may fall into toxic social circles and use substances to cope with challenges. Understand, part of accomplishing successful recovery involves forming healthy relationships. Let's look at ways to help your teen develop healthier friendships.
Cut Ties With Friends Who Use Substances
Your teen should avoid associating with other teens who use substances. Research shows that having friends who use substances increases the likelihood of teens using drugs. Especially in early recovery, such associations increase the possibility of a relapse.
Still, teens may find it difficult to end such friendships because of their shared past or interests. Remind them that self-care and maintaining their recovery matter the most.  Building new friendships with other teens who support their recovery will help them eliminate toxic relationships in their lives.
Challenges of Making New Friends
Too often, teens struggle to cultivate friendships, especially healthy ones. Some experience anxiety when trying to find their place in high school. When suffering from a negative self-perception, they could see themselves as outcasts among their peers. When they see themselves as an outsider, they start to believe it and could isolate themselves and turn to substances to cope.
Parental support will make all the difference in such instances. Offer them encouragement and support during this time. Listen, offer positive reinforcement, be patient, and offer them guidance with creating an action plan that will serve them in the long run.
Benefits of Friendships for Teen's Recovery
The main benefits of friendships for a teen's recovery are:
They help teens to stay positive and feel better.
They provide support and encouragement.
They help teens build self-esteem.
They help teens reduce depression and other mental health issues.
They help teens develop social skills.
They increase the likelihood that teens will seek professional care for substance abuse or other mental health issues.
Six Ways to Make New Friends
When teens struggle with drugs, alcohol, or other substances, they need support from family, friends, teachers, and other positive influences. You will want to make sure that your teenager has a wide variety of friends so they can diversify their social networks and maintain healthy relationships.
Here are six ways that you can help your teenager do just that:
#1. Volunteer: Volunteering can be effective for teens to form healthy relationships. It is a great way for your teenager to increase their social skills. It could also help them make new friends, have a better sense of community, and feel important in their circle. Volunteering can even help them reduce stress, build a positive outlook on life, and improve self-confidence.
#2. Participate in Sports: Intramural sports are a great way to get your teen involved. Intramural sports focus on fitness, fun, and community. They're an excellent alternative for teens to socialize with their peers and have some fun. With intramural sports, teens get a chance to make new friends outside of their school. In addition, intramural sports allow your teen to meet other teens who share the same interests. These friendships can develop into lasting relationships that will support your teen's recovery.
#3. Seek Clubs and Hobbies: Participating in activities such as sports, art, or cooking can benefit teens in recovery because they interact with people who share their interests. It also allows them to explore interests without the pressures of using substances.
#4. Seek Recovery Groups: Support networks provide teens with a safe environment to share their experiences and concerns about life after addiction. Recovery groups, like 12-step meetings, provide teens an opportunity to make new friends, learn about recovery, and build self-esteem. Some 12-step groups focus on teens and their recovery, while others focus on family, friends, and work-related issues. Participants find it beneficial to share their experiences and learn to help each other stay sober.
#5. Maintain Friendships From Treatment: Many participants form friendships while undergoing treatment at a recovery facility. Maintaining these friendships post-treatment is essential for lasting sobriety. Peers from recovery meetings understand the challenges of recovery.
#6. Canvas Existing Friends: One of the simplest ways to help your teen maintain a sound support system is to reinforce their current relationships with their peers. Perhaps, your teen strained or broke healthy friendships because they were using. Now they can work on rebuilding these friendships. Additionally, they can reach out to these friends for further advice or networking opportunities. They can also help your teen tap into other social groups of healthy peers.
Teens thrive in a healthy setting; therefore, forming a healthy network of friends, family, and peers that support recovery is essential to maintaining success. At Clearfork Academy, our approach to care utilizes both conventional and holistic approaches to ensure your teenager gets the support and resources they need. Our programs work to help your teen understand addiction, restore confidence, social skills, and form healthy friendships. Our aftercare support encourages teenagers to stay active within the community by joining clubs, playing sports, and attending church and other community gatherings. All these options offer your teen an opportunity to form healthy relationships, maintain recovery and achieve their greatest goals. Our support staff is available 24 hours a day, seven days a week, so there is never a wrong time to reach out. To find out more about our teen male-focused programs, reach out to us at Clearfork Academy today by calling (817) 259-2597.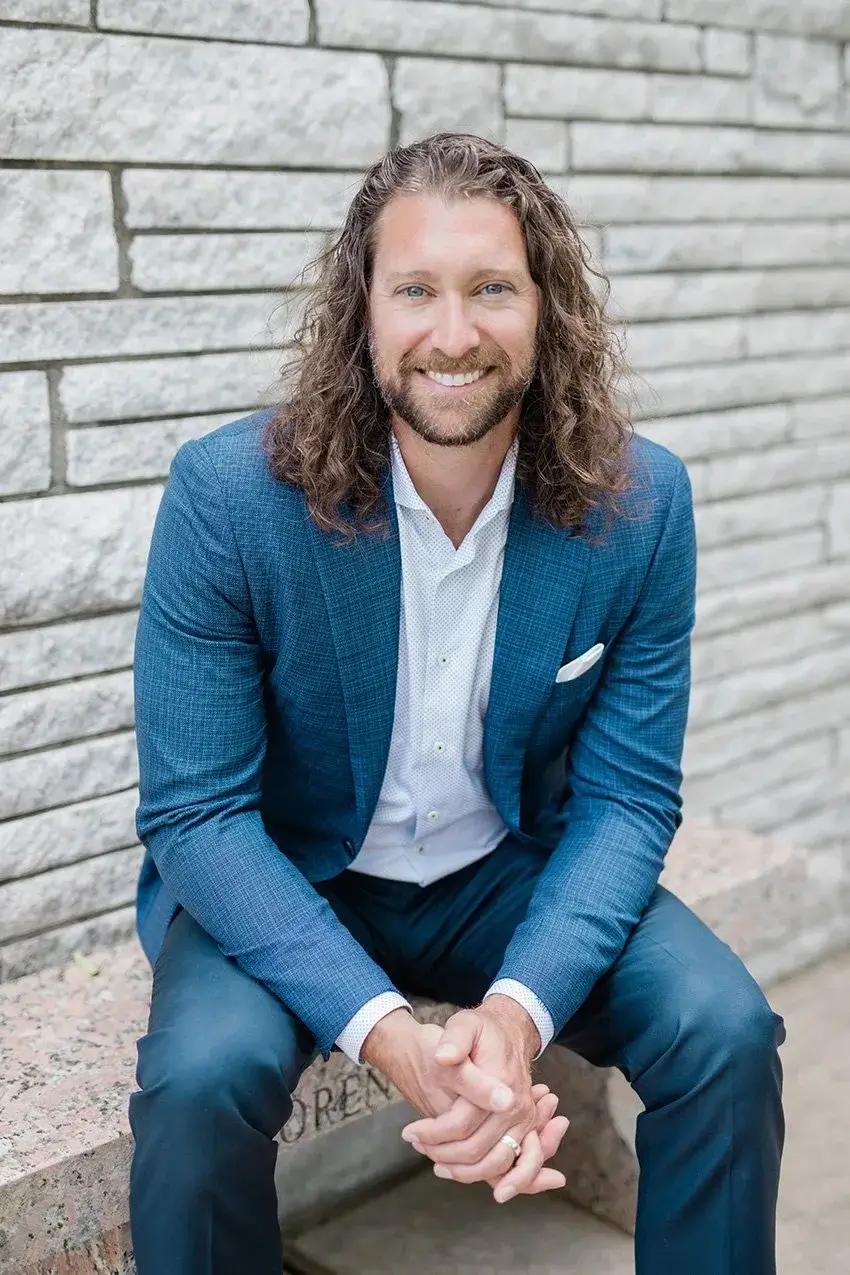 Originally from the Saginaw, Eagle Mountain area, Austin Davis earned a Bachelor of Science in Pastoral Ministry from Lee University in Cleveland, TN and a Master of Arts in Counseling from The Church of God Theological Seminary. He then went on to become a Licensed Professional Counselor-Supervisor in the State of Texas.
Austin's professional history includes both local church ministry and clinical counseling. At a young age, he began serving youth at the local church in various capacities which led to clinical training and education. Austin gained a vast knowledge of mental health disorders while working in state and public mental health hospitals. This is where he was exposed to almost every type of diagnosis and carries this experience into the daily treatment.
Austin's longtime passion is Clearfork Academy, a christ-centered residential facility focused on mental health and substance abuse. He finds joy and fulfillment working with "difficult" clients that challenge his heart and clinical skill set. It is his hope and desire that each resident that passes through Clearfork Academy will be one step closer to their created design.
Austin's greatest pleasures in life are being a husband to his wife, and a father to his growing children. He serves at his local church by playing guitar, speaking and helping with tech arts. Austin also enjoys being physically active, reading, woodworking, and music.