The growing popularity of vaping among teens occurs due to the easy accessibility of e-cigarettes. E-cigarette companies have been actively marketing their products as an alternative to traditional cigarettes, which has led to the rise of this new trend among teenagers. Many vape shops and online retailers sell flavored nicotine liquids that appeal to younger consumers who want something unique and fun.
Most teens are not aware nor do they understand the potential harms associated with vaping, such as developing an addiction and other health problems.
What Is Vaping?
Vaping is a method of inhaling nicotine through the mouth using an e-cigarette. The e-cigarette provides the sensation of a traditional cigarette but without the smoke, tar, and carbon monoxide. The user inhales nicotine from a liquid cartridge in the device through a mouthpiece that heats and vaporizes the liquid. It accomplishes this illusion of "smoke" by using heating coils to burn either propylene glycol or vegetable glycerol to create the vapor.
The liquid cartridges come in various colors and provide different flavors, such as fruit juices and cotton candy.
The Rise of Teen Vaping
According to the National Institute of Health (NIH), a recent study discovered an alarming increase in vaping among US teens grades 8-12. The number of 12th-grade students who reported vaping has increased since 2017, from 28 to 37percent. 12th graders who vape marijuana products also increased from 5 to 13 percent. Notably, more than 10 percent of eighth-graders reported that they vaped nicotine this past year.
According to Dr. Richard Miech, the lead researcher of this NIH study, "Vaping is reversing hard-fought declines in the number of adolescents who use nicotine." The rise of vaping has led to increased nicotine use among teens. "These results suggest that vaping is leading youth into nicotine use and nicotine addiction, not away from it."
These products may attract teens because they seem fun and harmless, but they can cause a lot of physical and mental health damage from long-term use. Teens and their parents must understand the risks associated with vaping.
Reasons Teens Vape
Teens are curious, and they enjoy exploring new things. So, what happens if they try smoking? It's not only a bad idea, but it can also create physical and mental health issues. There are many reasons why teens vape and some common reasons include:
Affordability: Teens consider vaping cheaper than cigarettes. The cost of e-cigarettes has dropped since they came on the market.
Discreet: They are discreet; no one knows your doing it unless you tell them.
Flavoring: Vendors provide many flavors like strawberry milk and watermelon lemonade.
Different Vaping Features: New vaping features come out daily, including temperature control settings and downloadable software apps. Each allows customization options like changing colors, patterns, textures of coils, and creating custom liquids.
Alternative to Tobacco: Teens view vaping as healthier than smoking cigarettes because no tobacco products are involved.
Socially Acceptable: Many teenagers see vaping as socially acceptable among peers.
The Harmful Impact of Vaping
Teens might think that vaping is harmless, but the truth is that vaping is harmful to their health. Adolescents' developing brains may permanently change due to vaping, just like other illicit substances can affect adolescents' developing minds. It can create a nicotine addiction that lasts into adulthood. It could also cause:
Lung damage
Heart disease
Cancer
How to Quit Vaping
To help your teen quit vaping, we suggest working with them to create a comprehensive prevention strategy. Such a plan should address their needs and goals. A good plan will also help them maintain motivation to endure challenging times. Furthermore, seeking professional help and treatments will allow them to learn about and manage their triggers, withdrawal symptoms, and cravings. For example, when cravings hit, a good plan consisting of professional and home support will incorporate activities that provide healthy distractions from vaping. Other ways that parents can help include:
Removing all vaping devices and liquids from the home.
Keep communication open and continue to talk to your teen about the dangers of vaping.
Seeking professional help geared toward teenage needs, such as the help we offer at Clearfork Academy.
Encouraging teens to build a network of support to aid them on their journey to recovery.
Educate yourself and your child that e-cigarettes contain harmful chemicals and metals that are toxic.
Counseling and behavioral therapy also help teenagers change their behaviors associated with vaping. Some teens may benefit from NRTs, bupropion, or varenicline medications.
If you think your teen needs any of these treatments, seek professional help today.
Teens are often unaware or lack the understanding of the potential harms of vaping, including addiction and other health problems. Therefore, the growing popularity of vaping among teens needs attention and action from parents and professionals to help eradicate this trend. If you're concerned about your teen's vaping habit, Clearfork Academy can help. Our treatment center provides support 24 hours a day, seven days a week, to ensure that you get the information and assistance you need. The team at Clearfork Academy specializes in treating teenagers struggling to manage their addictions to drugs and alcohol. We also treat teenagers struggling with mental illnesses including but not limited to, depression, bipolar disorder, and anxiety disorders. Our professional and holistic therapies are evidence-based, and the variety of therapies we offer will ensure that you find the right fit to meet your teen's needs. To learn more about our treatment program, call us today at (817) 259-2597.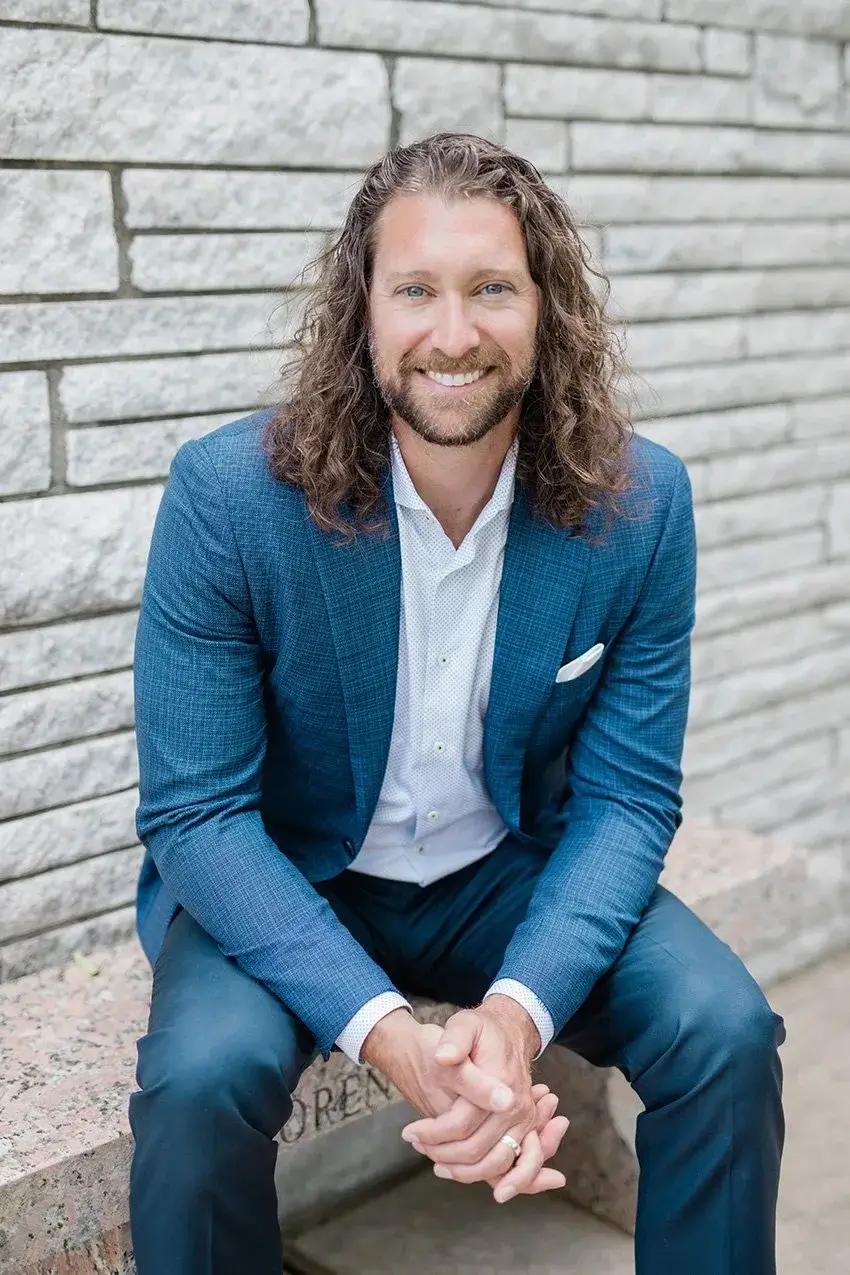 Originally from the Saginaw, Eagle Mountain area, Austin Davis earned a Bachelor of Science in Pastoral Ministry from Lee University in Cleveland, TN and a Master of Arts in Counseling from The Church of God Theological Seminary. He then went on to become a Licensed Professional Counselor-Supervisor in the State of Texas.
Austin's professional history includes both local church ministry and clinical counseling. At a young age, he began serving youth at the local church in various capacities which led to clinical training and education. Austin gained a vast knowledge of mental health disorders while working in state and public mental health hospitals. This is where he was exposed to almost every type of diagnosis and carries this experience into the daily treatment.
Austin's longtime passion is Clearfork Academy, a christ-centered residential facility focused on mental health and substance abuse. He finds joy and fulfillment working with "difficult" clients that challenge his heart and clinical skill set. It is his hope and desire that each resident that passes through Clearfork Academy will be one step closer to their created design.
Austin's greatest pleasures in life are being a husband to his wife, and a father to his growing children. He serves at his local church by playing guitar, speaking and helping with tech arts. Austin also enjoys being physically active, reading, woodworking, and music.