Addiction and substance use has several adverse effects on the body. These effects can be more severe for your teen during their developmental stages. You'll begin to recognize the effects of addiction on your teen by the physical effects. Nutrition is exceptionally beneficial in your teen's recovery as it can improve these effects and foster a healthier lifestyle overall. 
Addiction recovery requires your teen to be cautious about what they put in their bodies. This includes being cautious about the food they consume. Nutritional changes can make a difference in your teen's recovery, and Clearfork Academy can help your teen develop a healthy nutrition plan.
Effects of Substance Use on the Body
The effects of substance use on the body vary depending on the body's reaction and the substance used. In teenagers, the risks associated with the effects of drug use are more severe because the brain and body are not fully developed. 
Substance use can slow down the development process, particularly in the prefrontal cortex. This is the part of the brain that regulates our decision-making. So, as a result of the impaired development, you may observe your teen making riskier decisions. Such decisions can wreak havoc, especially if they put your teen in danger.
How Drugs Affect the Brain
According to the National Institute on Drug Abuse (NIDA), drugs affect three main parts of the brain, including: 
Brain stem: The brain stem regulates "all the functions our body needs to stay alive." This includes breathing, blood circulation, and digestion. The brain stem signals everything going on in the body to the brain. 
Limbic system: The limbic system controls emotional and behavioral responses.
Cerebral cortex: The cerebral cortex regulates the senses, helps us process information, and is in charge of problem-solving skills. 
The vast majority of these parts of the brain are not yet developed until the age of 25. If substance use significantly impacts these parts of the brain in teens, there's a great risk of having irrevocable effects on the brain of teens if untreated.
Recognizing the Signs and Symptoms
There are many signs and symptoms to be on the lookout for in substance use among teens. It may include: 
Slurred speech 
Bloodshot eyes 
Disinterest in once pleasurable activities
Excessive weight changes 
Unusual sleep patterns
You may also infer that your teen is suffering from substance use based on who they are hanging around. You may notice they're spending time with people unfamiliar to you or pushing the boundaries of curfews and home rules. It can be difficult to get them to open up, but recognizing the signs early on makes all the difference in preventing further adverse effects of addiction.
Behavioral Changes
Behavioral changes will present themselves in home life and school life. You may notice your teen's grades dropping significantly or that they're running into disciplinary problems at school. Psychologically, their personality may be completely different. 
It's normal for teenagers to change as they grow. They mature and begin to have their thoughts and opinions. Noticing changes in personality is normal as they enter into early adulthood. However, certain changes will be drastic. Especially if you find your teen is engaging in behavior that's putting others or themselves at risk more frequently, it's more than just a change in personality.
Substance Use and Nutrition
Eating habits can be a big indicator of addiction and substance use. Therefore, dietary irregularities cause harm to the body. The body's ability to process food changes, organ function may be impaired, and general mental health will suffer.
The effects of improper nutrition may vary depending on the substances used, but recovery is the ideal time to improve nutrition. Substance use disorder (SUD) can lead to a high risk of malnutrition, which can intensify substance-seeking behaviors; for this reason, making healthier choices today can be life-changing tomorrow. Your teen can make these choices by setting short-term goals, and incorporating movement into their day, even if it's just for 30 minutes a few times a week.
The Path to Recovery and Better Health
Making these changes in diet focuses on being cautious about what we put into our bodies. This is a practice of mindfulness. Recovery is about living more mindfully. Mindful practices toward a healthier and nutritious life will help your teen practice choices of mindfulness in every area of their life.
Clearfork Academy's residential treatment program for adolescents can help your teen live a life of recovery today. Our clinical interventions and program curriculum will allow your teen to practice mindfulness when it comes to nutrition, recovery, and other life choices. Reach out to Clearfork Academy for support in getting your teen treatment today. 
Substance use has adverse effects on the brain and body that could lead to an impaired ability to make decisions, think rationally, or malnutrition. Addiction recovery focuses on being more mindful about your decisions, especially decisions pertaining to what you put into your body. Prioritizing nutrition is essential for your teen's recovery. Clearfork Academy's substance use treatment program can help your teen practice mindfulness and improve life and nutrition choices. Such practices, in addition to our other effective individual and group therapy programs, work to help your teen develop the healthy habits necessary for sustaining recovery. With us, your teen will achieve the confidence and motivation necessary to pursue the future they deserve. If your teen currently needs help, don't wait. To find out more about our programs, reach out to Clearfork Academy today by calling us at (817) 259-2597.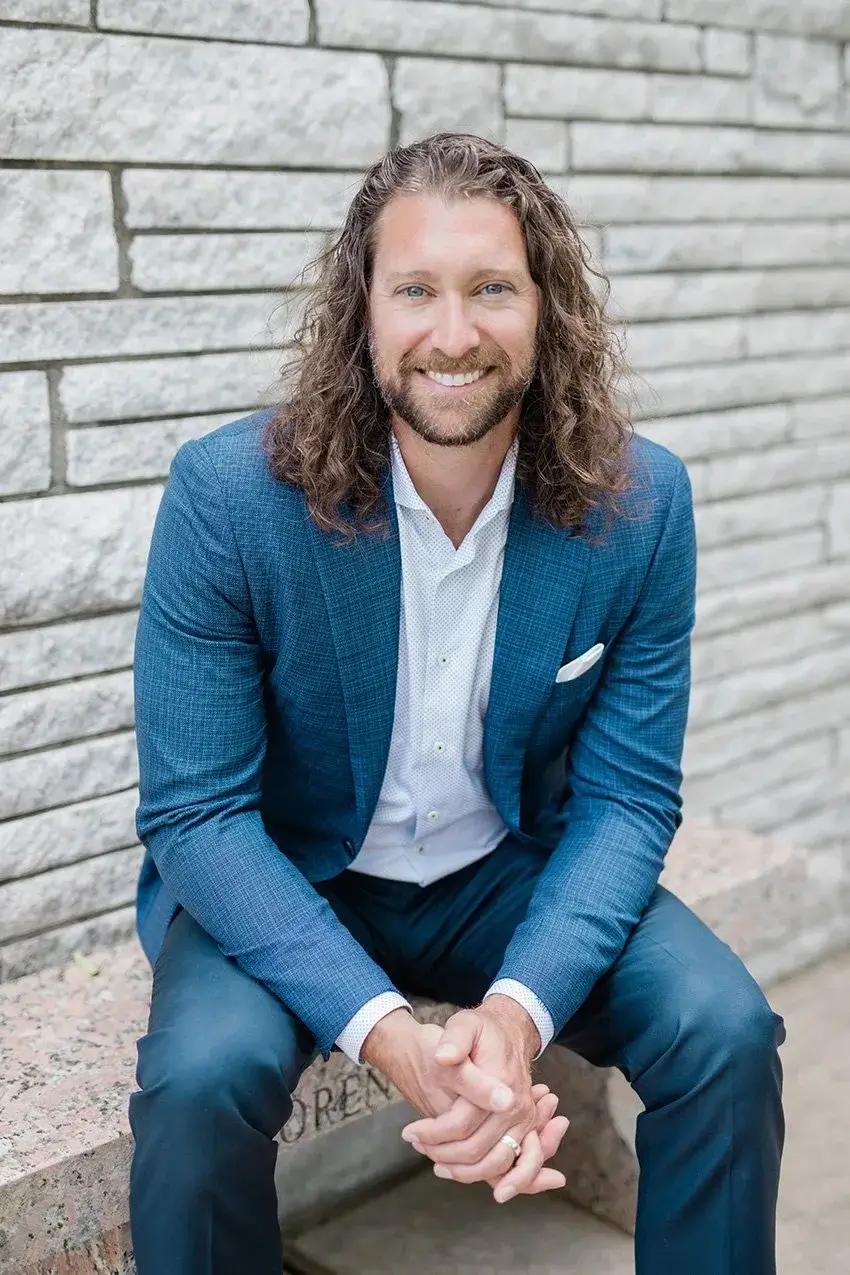 Originally from the Saginaw, Eagle Mountain area, Austin Davis earned a Bachelor of Science in Pastoral Ministry from Lee University in Cleveland, TN and a Master of Arts in Counseling from The Church of God Theological Seminary. He then went on to become a Licensed Professional Counselor-Supervisor in the State of Texas.
Austin's professional history includes both local church ministry and clinical counseling. At a young age, he began serving youth at the local church in various capacities which led to clinical training and education. Austin gained a vast knowledge of mental health disorders while working in state and public mental health hospitals. This is where he was exposed to almost every type of diagnosis and carries this experience into the daily treatment.
Austin's longtime passion is Clearfork Academy, a christ-centered residential facility focused on mental health and substance abuse. He finds joy and fulfillment working with "difficult" clients that challenge his heart and clinical skill set. It is his hope and desire that each resident that passes through Clearfork Academy will be one step closer to their created design.
Austin's greatest pleasures in life are being a husband to his wife, and a father to his growing children. He serves at his local church by playing guitar, speaking and helping with tech arts. Austin also enjoys being physically active, reading, woodworking, and music.