Teenagers benefit from a variety of unique approaches to addiction recovery and therapy, including art therapy. Art therapy is a therapeutic intervention that integrates external symptoms with internal struggles of the heart and mind. The active, creative process can help with recovery from substances and mental health issues. 
People have a natural inclination to cope with stress and express themselves through creativity. If you're looking for an alternative and creative way to help your teen through recovery, consider a program that utilizes art therapy.
What Is Art Therapy?
Art therapists describe art therapy as a type of psychotherapy that uses art to communicate. Art therapy is frequently used in treating children; art therapy helps psychologists interpret what their client isn't saying. It typically helps clients improve their cognitive functions, reduce feelings of distress, and improve social skills. Through the creative process, people can express complex feelings and develop healthier coping skills.
Clients may be reluctant to try art therapy. A common misconception is that you have to be an artist for this practice to be effective. That could not be further from the truth. Art therapy has nothing to do with creating art. It's all about expressing yourself and expressing whatever feelings you struggle to communicate. In addition to expressing emotions, teens will learn to resolve internal and external conflicts, increase self-esteem, reduce stress, and improve communication.
Benefits of Art Therapy
The benefits of art therapy vary for people. However, it is beneficial in treating substance use disorders (SUD) among teenagers. Suffering from addiction is typically accompanied by other mental disorders, and such disorders are co-occurring and referred to as dual diagnoses. If untreated, co-occurring disorders can wreak havoc. Art therapy could help your teen accept their struggle, understand their triggers, and learn about this response to trauma safely and comfortably.
Deciding to try art therapy is a conversation you, your child, and their mental health professional should have. Through this alternative treatment, your child will gain more control and awareness of their emotions. They will also improve their social skills and increase overall feelings of self-esteem. The inability to cope with these feelings causes SUD to become significantly worse. Art therapy effectively treats dual-diagnosis, improving your teen's overall well-being.
Methods of Art Therapy
Clients may be reluctant to try art therapy, especially if they have no artistic talents. We can't stress this enough; art therapy is not about creating art; it's about expressing complex feelings. Art therapy can be implemented through several art forms, including but not limited to painting, drawing, writing, and photography. The most effective method will depend on you.
Different forms of art help individuals in different ways. For example, individuals suffering from obsessive-compulsive disorder (OCD) may benefit from painting. Painting requires a level of fluidity. By your teen trying their hand at putting paint to canvas, they will learn the importance of letting go and letting obsessive thoughts dictate themselves. 
Some creative outlets are easier to implement than others. Taking up drawing or painting requires purchasing the supplies. Taking up photography can be as simple as pulling a smartphone out of your pocket and learning the art of photography.
Reasons to Consider Art Therapy
In addition to the benefits of art therapy on SUD, art therapy helps to improve symptoms associated with SUD. That may include depression, overall mood, or help in handling trauma. Your teen is probably trying to cope without a lot of complex emotions. Growing up is hard enough, and SUD will make a teen's emotions more complex.
Healing from trauma is difficult for everyone. However, art therapy treats all kinds of trauma. It's been instrumental in treating post-traumatic stress disorder (PTSD) by offering an emotional outlet, allowing clients to externalize their trauma and resolve those painful memories or emotions. 
Successfully implementing art therapy into your teen's life will help them manage long-term recovery and make the transition from treatment to recovery smoother because they'll have an effective coping skill to fall back on.
The Clearfork Difference
Here at Clearfork Academy, we prioritize helping teens recover and heal from struggles with addiction. We implement many programs, such as individual therapy, group therapy, and family therapy. We also believe in the importance of fun and adventure, which we incorporate into more of our unorthodox programs like art, music, and adventure therapy.
If your teen is suffering from substance use disorders and other co-occurring disorders, we encourage you to seek help. Clearfork Academy can help create a new legacy for them today. 
Art therapy has several benefits for treating addiction, substance use disorders, and several mental disorders your teen may be experiencing. Art and creative processes provide a positive outlet, teach healthy coping skills, decrease denial or objection to treatment, and provide a way to communicate complex feelings. Within treatment, your teen will experience a decrease in anxiety, an increase in emotional self-awareness, and gain more control over thoughts and behaviors related to their illness. They don't need to be an artist either; they just need to be open-minded. If you are struggling to help your teen find addiction treatment, reach out to Clearfork Academy today. Our intensive program provides teens with the clinical tools needed to recover and a support system required to maintain recovery. Let Clearfork Academy help your teen recover from addiction and change their legacy. To find out more about our programs, reach out to us today by calling (817) 259-2597.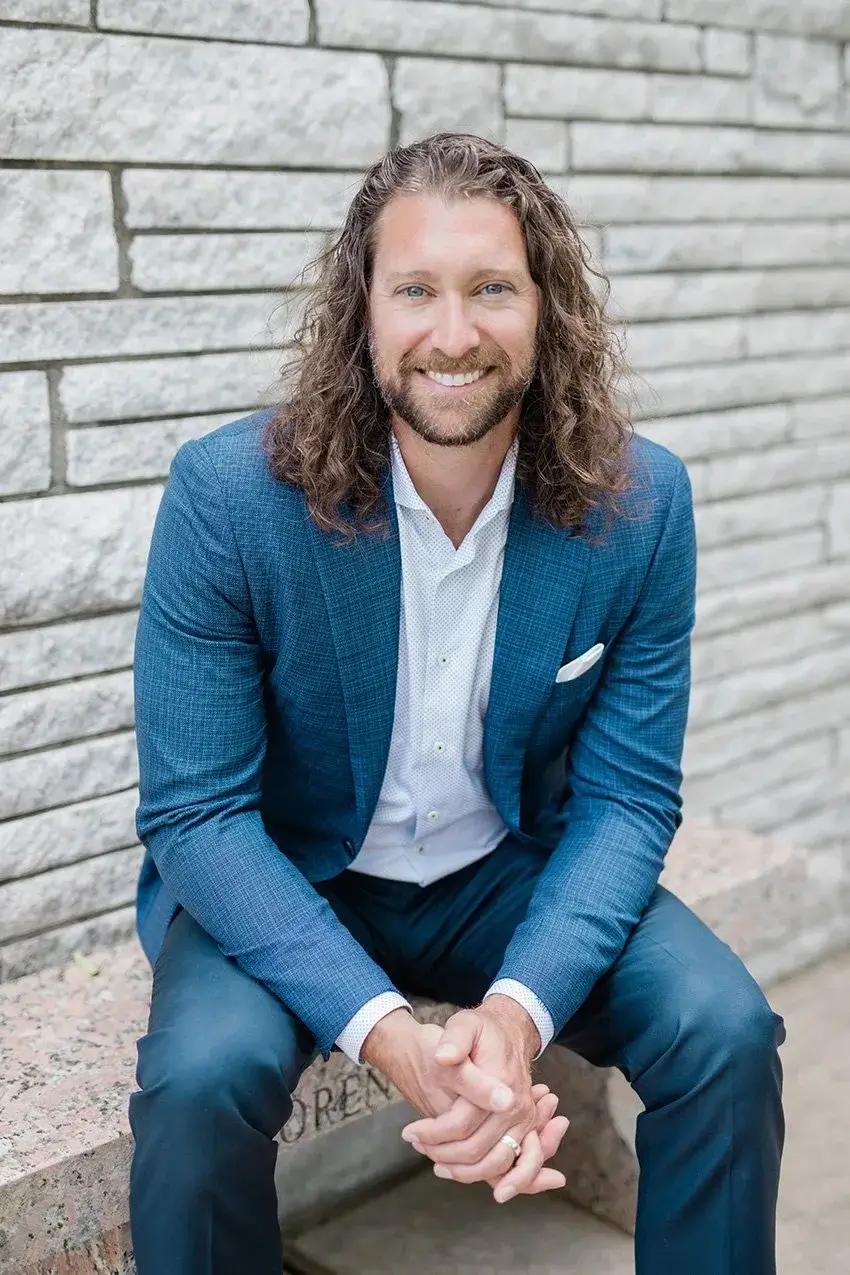 Originally from the Saginaw, Eagle Mountain area, Austin Davis earned a Bachelor of Science in Pastoral Ministry from Lee University in Cleveland, TN and a Master of Arts in Counseling from The Church of God Theological Seminary. He then went on to become a Licensed Professional Counselor-Supervisor in the State of Texas.
Austin's professional history includes both local church ministry and clinical counseling. At a young age, he began serving youth at the local church in various capacities which led to clinical training and education. Austin gained a vast knowledge of mental health disorders while working in state and public mental health hospitals. This is where he was exposed to almost every type of diagnosis and carries this experience into the daily treatment.
Austin's longtime passion is Clearfork Academy, a christ-centered residential facility focused on mental health and substance abuse. He finds joy and fulfillment working with "difficult" clients that challenge his heart and clinical skill set. It is his hope and desire that each resident that passes through Clearfork Academy will be one step closer to their created design.
Austin's greatest pleasures in life are being a husband to his wife, and a father to his growing children. He serves at his local church by playing guitar, speaking and helping with tech arts. Austin also enjoys being physically active, reading, woodworking, and music.