New to the discussion about addiction and treatment? Often, when teens or their families seek help for addiction, they sometimes face obstacles that could keep them from getting the treatment they need. Addiction may be taboo in society, and the fear of receiving shame or judgment while seeking help can be a significant obstacle. Teens often face fears and barriers when raising the courage to ask for help.
Obstacles and Fears Holding Teens Back From Seeking Addiction Treatment
Here are some common fears that prevent teens from seeking SUD treatment, along with ways parents can relieve their anxiety.
"They'll force me to stop."
A top concern for teens is the fear of being forced to quit cold turkey. The notion of suddenly stopping drug use is frightening for many teenagers. Teens fear withdrawal — both the physical and mental symptoms of the detox process.
The good news is that most teens don't have to go through withdrawal cold turkey. Detox programs employ a range of treatments to help ease the transition, including medications that can reduce cravings and other symptoms. In addition, a medical team will be on hand to ensure their safety and comfort.
"Will the treatment center be safe?"
The safety of the addiction treatment facility is a common concern among parents and teens. While no rehabilitation facility can be considered 100% safe, parents can take steps to reduce this risk. For example, choosing an accredited facility with 24-hour supervision will help prevent drug use on the premises or nefarious activities.
"What can expect at this treatment center?"
Most parents and teens have so many questions about drug treatment. Parents can review the treatment's facility and routine before their child enters to ease the teen's worries. Familiarizing your child with the facility, staff, routine, and policies prepares them for their treatment, and this can go a long way towards easing their anxiety about the treatment experience.
"They'll lock me up for months!"
Many teenagers fear that addiction treatment will take them away from friends and family for months at a time. Some even fear that they'll be locked up for months. However, this isn't the case with most teen rehab programs. Most offer outpatient care, which allows your teen to continue living at home. Additionally, many offer visiting hours so friends and family can see them.
"Will there be other teens there?"
Many teens fear that the facility will group them with adults, not other teens. Parents should ask about age-specific services and speak with the facility's staff about the scope of their programs for young adults and teens.
"What will my friends say if they find out?"
Some teens might feel embarrassed to admit they have a substance abuse problem or fear others will think about their decision to seek rehab. Teens should know that there's nothing shameful about getting help for an addiction problem, and parents can offer support by highlighting positive role models who went through treatment and recovered.
"What if I fail or relapse?"
Many teens fear that they can't stay away from drugs or alcohol or think rehabilitation won't adequately prepare them for life outside of treatment. A parent can help by being realistic about the potential for relapse, emphasizing the importance of ongoing support, and planning for a healthy future.
Many people who complete rehab remain sober. While relapse may happen, it does not mean that treatment has failed.
"Can my family afford the treatment?"
Many teens fear that their parents will be unable to afford treatment and resent them for it. Fortunately, many rehab centers accept private health insurance and work with other state health coverage providers, including Medicaid or Medicare. Thus, parents can discuss the issue of payment before the teen leaves for rehab. Talking about finances calmly, without anger or blame to help ease their worries or feelings of guilt.
"Will they keep things confidential?"
Teens may worry that patient confidentiality laws do not bind substance abuse treatment centers, and they will be "outed" by staff members who don't respect their privacy rights. It's important to note that federal law protects patients' right to confidentiality in outpatient and residential addiction treatment programs.
"What about school?"
Teens concerned about missing schoolwork might unwillingly prolong their drug use because they aren't sure how they'll catch up on missed work when they return to school after rehab. This is a common concern, especially among high achieving students who haven't experienced failure. Consider finding a treatment facility that incorporates academics for teens. At Clearfork Academy, high school students can continue their studies with our partnership with the University of Texas Charter School.
"I'll be bored!"
Teens fear that they will find the experience in rehab entirely dull. However, treatment centers, like Clearfork Academy, offer a variety of activities for teens to participate in and enjoy. These include:
Arts and crafts
Yoga
Meditation
Sports and recreation
Nutrition classes
Music programs
Ropes courses
Classes or tutoring
The stigma surrounding the disease of addiction often prevents teenagers from seeking help. Today, parents can find effective treatment options for their children. Clinicians at Clearfork Academy specialize in treating adolescents who have substance use and co-occurring mental health issues. We make every effort to ease every teen's worries by focusing on the whole person with our cutting-edge therapeutic approach. As you consider the best treatment for your child, it's essential to remain mindful of the obstacles preventing teens from seeking treatment, and we can help. We work to ensure the best chance of recovery or relapse prevention, but it all begins with taking action now. Doing so could mean the difference between helping your teen get better and causing further harm to their development. We have helped hundreds of teens improve their outlook on life. To find out more about our programs, contact us today by calling (817) 259-2597.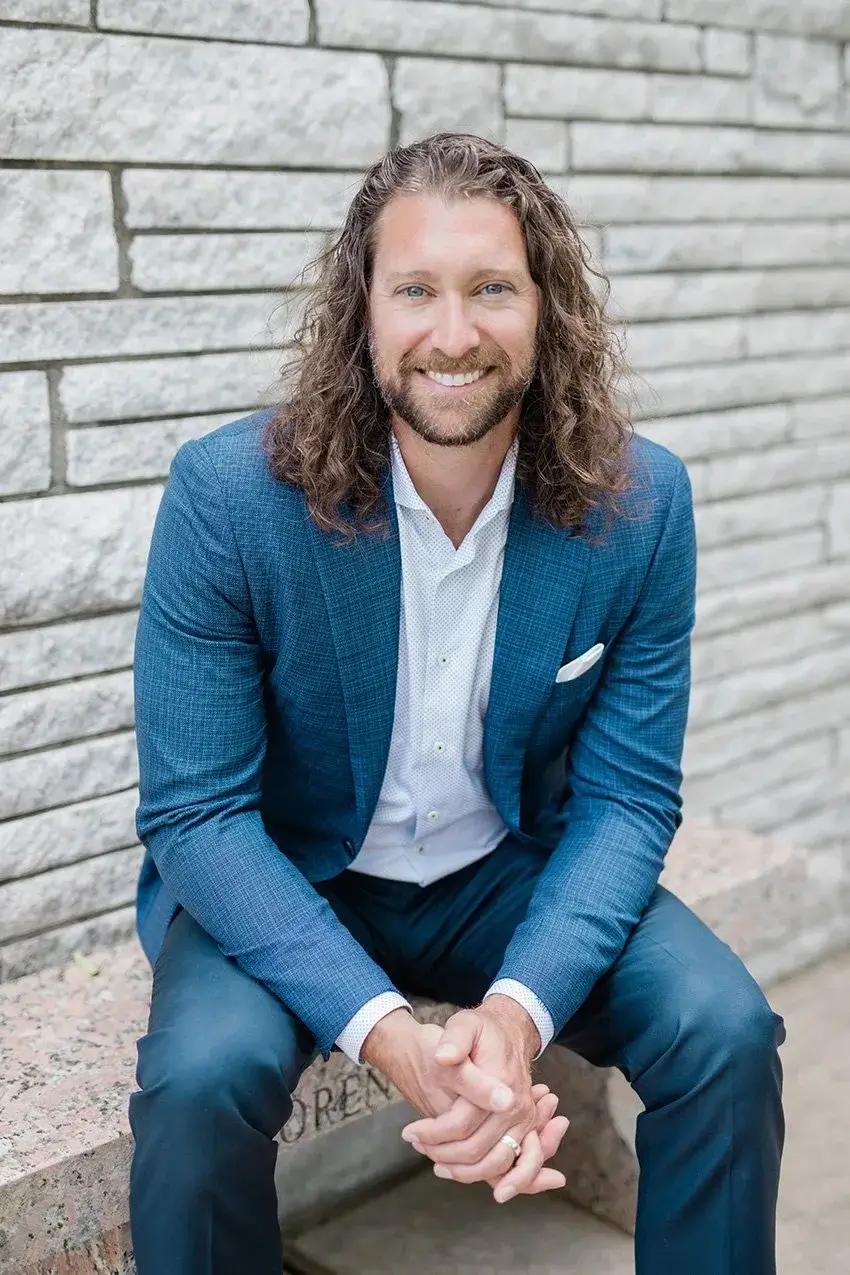 Originally from the Saginaw, Eagle Mountain area, Austin Davis earned a Bachelor of Science in Pastoral Ministry from Lee University in Cleveland, TN and a Master of Arts in Counseling from The Church of God Theological Seminary. He then went on to become a Licensed Professional Counselor-Supervisor in the State of Texas.
Austin's professional history includes both local church ministry and clinical counseling. At a young age, he began serving youth at the local church in various capacities which led to clinical training and education. Austin gained a vast knowledge of mental health disorders while working in state and public mental health hospitals. This is where he was exposed to almost every type of diagnosis and carries this experience into the daily treatment.
Austin's longtime passion is Clearfork Academy, a christ-centered residential facility focused on mental health and substance abuse. He finds joy and fulfillment working with "difficult" clients that challenge his heart and clinical skill set. It is his hope and desire that each resident that passes through Clearfork Academy will be one step closer to their created design.
Austin's greatest pleasures in life are being a husband to his wife, and a father to his growing children. He serves at his local church by playing guitar, speaking and helping with tech arts. Austin also enjoys being physically active, reading, woodworking, and music.