Many circumstances can cause adolescents to experience meltdowns. Common signs of a meltdown include emotional distress, aggression, stress, and sadness. When it comes to meltdowns, there are a few things you can do as a parent to help your child manage them.
Understanding the signs of a meltdown, taking action, and talking with your child about why they feel this way are all effective ways to address a meltdown. Let's further explore how you can support and help your child manage and avoid meltdowns.
What Causes Meltdowns?
A meltdown is when the brain becomes overloaded with too many stimuli, such as sounds, sights, tastes, or textures. Often, too much sensory input contributes to an adolescent's meltdown. Your child might become overwhelmed by all the stimulation happening within their brain. They might experience anxiety because sensory overload can create confusion by disrupting the brain's chemical balance. When this occurs, the nervous system goes on high alert because it cannot handle what's happening, which could also lead to a panic attack.
Adolescents experience sensory overload due to their stressors. Such stressors involve hormonal changes, social pressures, and expectations from family members, peers, and teachers.
Additional everyday stressors include:
Overexposure to new and confusing situations
Emotional distress or stress
Unexpected changes to routines or life situations like parents divorcing
Depression or anxiety
Lack of social support
Feeling overwhelmed with responsibilities
Relationship, career, or familial challenges
Have a Meltdown Plan
A plan will provide consistency and preparation in responding when your child experiences a meltdown. Together, both of you can react appropriately to the situation. When creating your plan, the number-one consideration should always be safety. Consider your child's safety, your safety, and any other family members in the proximity.
Ultimately, there are four elements to crafting an effective meltdown plan:
#1. Recognize the triggers.
#2. Identify the underlying emotion.
#3. Apply coping strategies.
#4. Follow through on your plan.
How to Help During the Meltdown
The first and most obvious reaction to a meltdown is to help your child deescalate. While some may find it tempting to run away from the meltdown, this will not resolve the issue. You're only denying your child the space to vent their frustrations by avoiding their needs.
It is more effective to stay calm and let your child feel safe enough to express themselves. As a parent, you must know where your child falls on this spectrum so that you can act accordingly.
Here are some tips to help you get ahead as a parent:
Acknowledge the problem and ask them questions about their feelings and everyday experiences.
Help your child have a "cool down" with soothing tools like relaxing music.
Try to alleviate some of your child's stress through practices such as yoga.
Monitor behavior to understand the situation and utilize this information to help you in the future.
Avoid yelling, aggressive or accusatory behavior. Instead, show your child support. Remember, they are vulnerable and unable to control their emotions, and yelling will only upset them.
Avoid being judgemental. Instead, listen and talk with your child about what's happening. Being a source of comfort instead of confrontation will further help your child understand that they will feel safe going to you for help.
Help them sit down and take care of themselves until the meltdown ends.
Offer the option of taking a break when needed.
Don't leave your child alone if they feel threatened by others' reactions.
Listen, show empathy by listening to the problem-solver.
Don't treat them like they have done something wrong.
Don't make comparisons to their processing of emotions with another person.
After the Meltdown
Following your child's meltdown, take some time for yourself. Taking time for yourself allows you to process the episode, reset and deal with future meltdowns more effectively. It will also help you address and process your emotions. Remember, self-care is essential for nourishing physical and mental health needs.
To recharge your batteries, consider the following self-care techniques:
Journaling
Exercise
Meditation
Talking with friends and family
Mental Health Treatment for Adolescent Meltdown
If your adolescent has a pattern of meltdowns, consider seeking the help of mental health professionals. Professionals will be able to diagnose and treat your child accurately. Some treatment options include a partial hospitalization program (PHP), intensive outpatient programs (IOPs), or a residential treatment center for teens.
These forms of treatments teach evidence-based ways to reduce stress during out-of-control moments. They also help teens learn how to "ride the waves" of emotions as smoothly as possible. Therefore seeking help is always the best option for your child's care.
Adolescents can become overwhelmed by new experiences, relationships, school, and social settings, leading to meltdowns. Intense feelings such as yelling, crying, lashing out at other people, fleeing from situations, and shutting down are all signs of a meltdown. Therefore it is essential to find ways to help your child stay calm during these trying times, and Clearfork Academy can help. At Clearfork Academy, we utilize treatments and therapies to help parents and teenagers become aware of the signs of a meltdown. We also provide comfortable spaces where teens can discuss their feelings and receive support from professionals, family, friends, and peers. We also address and treat any underlying mental health and substance use disorders. If your child is currently in need of professional support, don't wait; get help today. Our admissions staff is available 24 hours a day, seven days a week. Find out more about our programs and contact us by calling (817) 259-2597.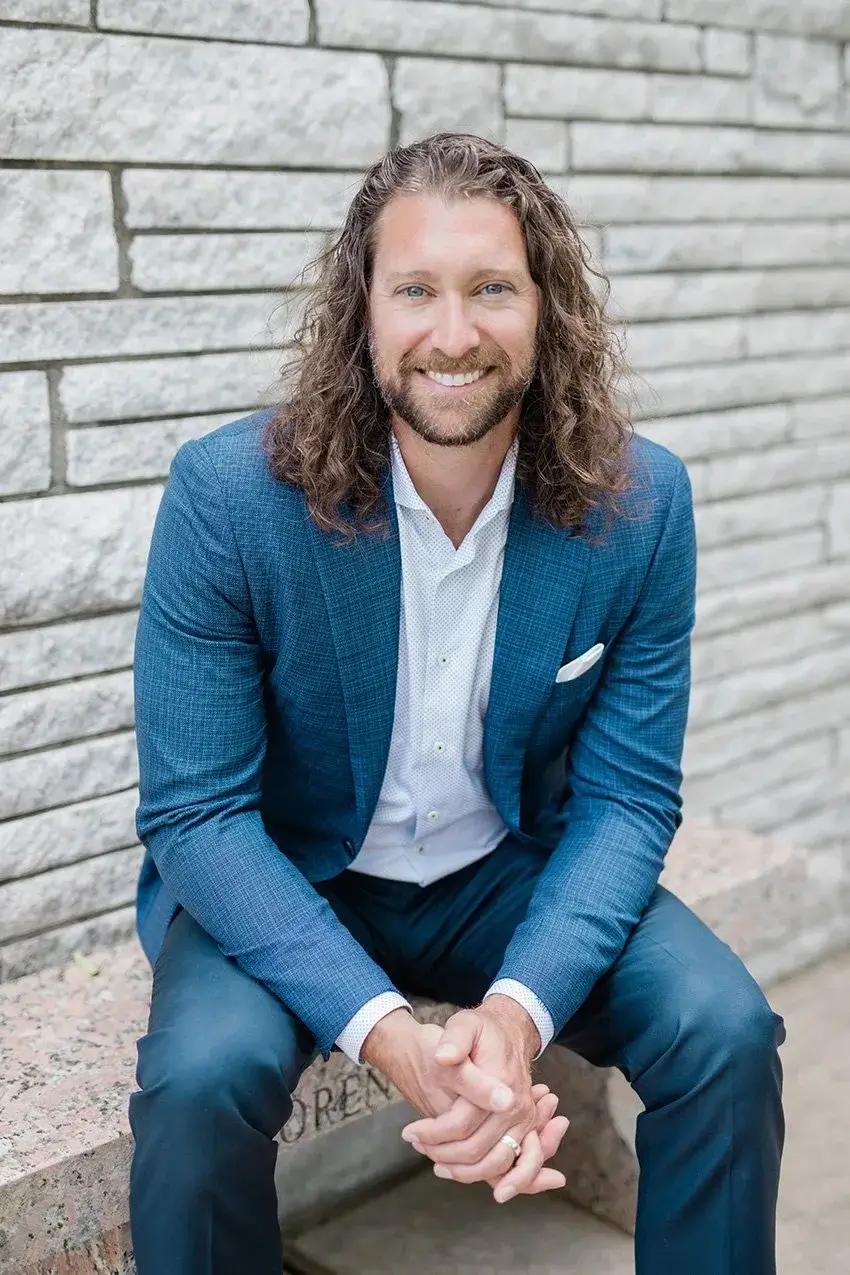 Originally from the Saginaw, Eagle Mountain area, Austin Davis earned a Bachelor of Science in Pastoral Ministry from Lee University in Cleveland, TN and a Master of Arts in Counseling from The Church of God Theological Seminary. He then went on to become a Licensed Professional Counselor-Supervisor in the State of Texas.
Austin's professional history includes both local church ministry and clinical counseling. At a young age, he began serving youth at the local church in various capacities which led to clinical training and education. Austin gained a vast knowledge of mental health disorders while working in state and public mental health hospitals. This is where he was exposed to almost every type of diagnosis and carries this experience into the daily treatment.
Austin's longtime passion is Clearfork Academy, a christ-centered residential facility focused on mental health and substance abuse. He finds joy and fulfillment working with "difficult" clients that challenge his heart and clinical skill set. It is his hope and desire that each resident that passes through Clearfork Academy will be one step closer to their created design.
Austin's greatest pleasures in life are being a husband to his wife, and a father to his growing children. He serves at his local church by playing guitar, speaking and helping with tech arts. Austin also enjoys being physically active, reading, woodworking, and music.