One of the most common diagnoses in the mental health field is dual diagnosis. For people who have a substance use disorder, there is a high chance that they have an underlying mental health disorder.
Teens often use substances for many reasons, and sometimes they use them to cope with symptoms of an underlying mental disorder. If you are a teen or a parent of a teen with a dual diagnosis, you must seek treatment that acknowledges both diagnoses.
What Is a Dual Diagnosis?
A person with a dual diagnosis has both a mental health disorder and a substance use disorder. You may also hear clinicians refer to them as co-occurring illnesses or comorbidity. Roughly half of the people with a mental health disorder will have a substance use problem and vice versa. Often there may be a misdiagnosis or one disorder diagnosed before the other. That could be because some symptoms are easier to identify than others, or substance use suppresses certain symptoms that would otherwise be present.
Both disorders have their own set of symptoms that may often overlap, making it hard to find diagnoses. Both disorders can impair a person's daily functioning and live a fulfilling life.
What Causes Co-occurring Illnesses?
All classifications of mental health disorders and substance use disorders can co-occur. Many mental disorders are common with substance use, such as borderline personality disorder, ADHD, and schizophrenia. These mood and anxiety disorders include:
Major depressive disorder
Dysthymia disorder
Bipolar disorder
Generalized anxiety disorder
Obsessive-compulsive disorder
Social anxiety disorder
Panic disorder
Post-traumatic stress disorder (PTSD)
One of the most common causes of a dual diagnosis is that drugs become a coping mechanism. However, using drugs and alcohol as a coping mechanism can do more harm than good and turn substance use into addiction.
Teens who engage in self-medication through substances will often consume high amounts to reach their desired effect. It can develop a high tolerance and a dependency on the drug to function through uncomfortable symptoms. Regular substance use can also lead to developing additional disorders during adulthood, thus making it much harder to overcome if they do not seek help now.
Warning Signs of Co-occurring Disorders
Symptoms of mental health disorders and substance use are different for everyone. Self-medication is when a person uses substances to suppress or mask underlying symptoms of another disorder. While substances may cause temporary relief, the relief is short-lived and is not substantial for short or long-term health. You should be on the lookout for a few warning signs if you believe your teen is experiencing co-occurring disorders. These warning signs include:
Partaking in alcohol or drugs in a social setting or when emotional
Sudden changes in behaviors
Extreme or drastic mood swings
Neglecting hygiene and health
Social withdrawal
Mentions of suicide or self-harm
No self-awareness of behaviors
Physical changes
Sleep difficulties such as insomnia or hypersomnia
Difficulty with concentration or attention
Drop-in academic performance
Getting Help for a Dual-Diagnosis
If you or someone you love has a dual diagnosis, it is imperative that you have a treatment plan that addresses and treats both disorders. Sometimes one disorder is diagnosed before the other, and treatment may begin for that illness. Once the second diagnosis happens, your treatment plan needs reevaluation to fit the needs of both disorders. Due to the high use of substances and exacerbated mental health symptoms, seeking professional help is the best route for receiving proper treatment.
Seek Inpatient Care
Attending an inpatient treatment center is highly recommended for someone with co-occurring disorders because of the close level of care. When looking for a treatment center, make sure that they treat the specific addiction and mental health disorder in need.
If you are a teen or have a child going to an addiction treatment facility and believe you may have an underlying mental health condition, make sure to get an evaluation by a pediatric psychiatrist first. Once inpatient services have begun, the detoxification process may begin for those who need it. From there, therapy services, medication, and group activities will begin once the detox and withdrawal process has started.
Family Involvement
Family involvement is a crucial aspect of teen recovery. It can be hard knowing that your child is experiencing addiction and mental health symptoms, but getting help is their best option for living a healthy and fulfilling life. Make sure to support them as they put the hard work into sobriety and be their support system along the way.
When deciding on which treatment center will suit your teen, the programs offered must meet all of their needs. If your teen has received a dual diagnosis, they must seek treatment for both disorders. Here at Clearfork Academy, we believe in treating not only addiction but getting to the root cause of our patient's addiction. We offer a full detox and inpatient treatment option for our clients who need more intensive 24-hour care. We also provide outpatient and therapy services for those who do not require inpatient care. If your teen needs a safe and compassionate addiction and mental health treatment center, the time to get help is today. Our center provides a highly trained staff committed to helping our patients achieve a sober-free lifestyle. Our goal is to assist teenagers in managing their substance and mental health issues and realize their greatest potential. To learn more about our programs, call Clearfork Academy today at (817) 259-2597.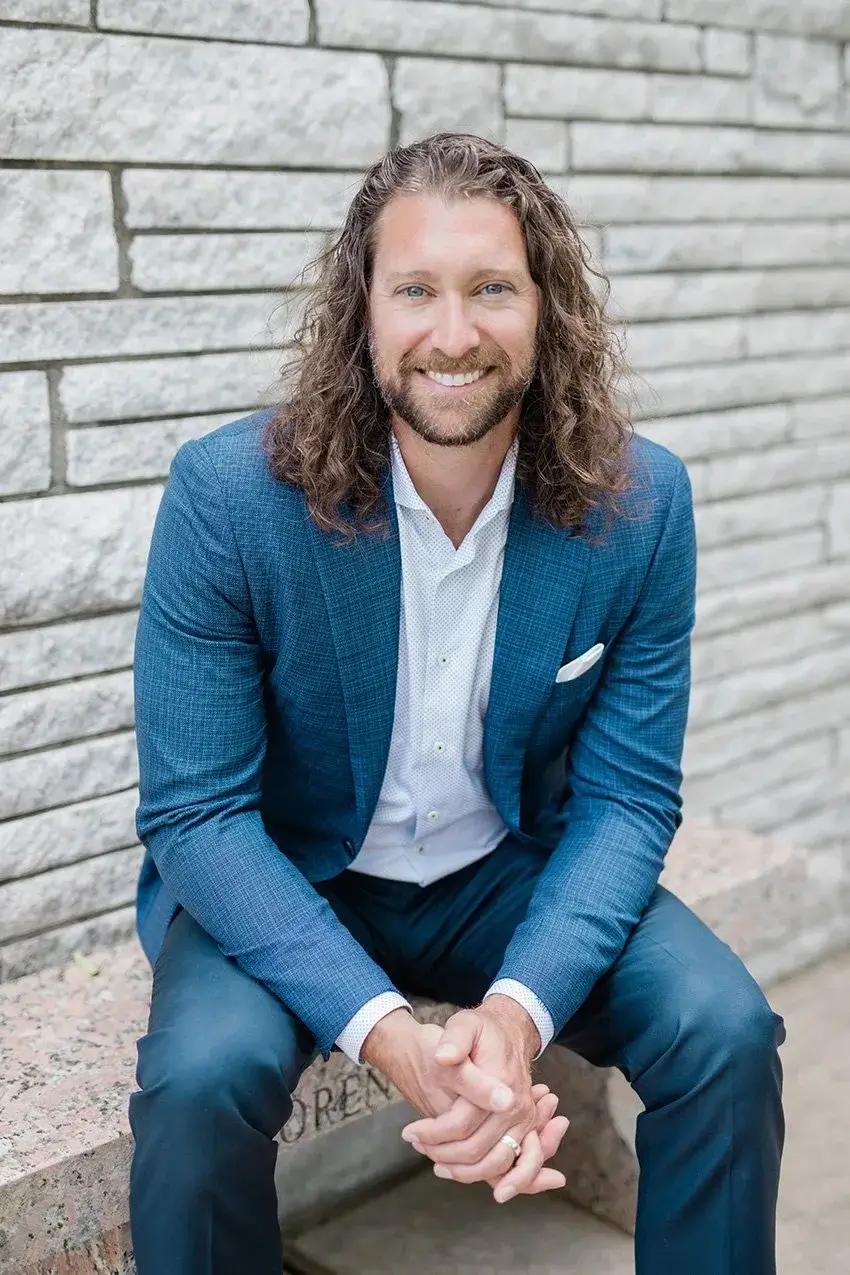 Originally from the Saginaw, Eagle Mountain area, Austin Davis earned a Bachelor of Science in Pastoral Ministry from Lee University in Cleveland, TN and a Master of Arts in Counseling from The Church of God Theological Seminary. He then went on to become a Licensed Professional Counselor-Supervisor in the State of Texas.
Austin's professional history includes both local church ministry and clinical counseling. At a young age, he began serving youth at the local church in various capacities which led to clinical training and education. Austin gained a vast knowledge of mental health disorders while working in state and public mental health hospitals. This is where he was exposed to almost every type of diagnosis and carries this experience into the daily treatment.
Austin's longtime passion is Clearfork Academy, a christ-centered residential facility focused on mental health and substance abuse. He finds joy and fulfillment working with "difficult" clients that challenge his heart and clinical skill set. It is his hope and desire that each resident that passes through Clearfork Academy will be one step closer to their created design.
Austin's greatest pleasures in life are being a husband to his wife, and a father to his growing children. He serves at his local church by playing guitar, speaking and helping with tech arts. Austin also enjoys being physically active, reading, woodworking, and music.