Trauma-Informed Care aims to help relieve the pain and distress associated with the trauma. This type of care helps survivors rebuild their lives and sustain long-term health. Considering that substance abuse and trauma often co-occur, trauma-Informed care may best serve teens with a SUD since it aims to provide the highest level of care.
What Is Trauma-Informed Care?
Trauma-Informed Care is an interdisciplinary approach to mental health care that addresses the neurobiological effects of trauma. It is a crucial tool for clinicians and caregivers to decrease the re-victimization of participants during treatment, especially teens. Effectively treating people with a history of trauma requires understanding how the human brain processes traumatic experiences and the resulting symptoms of such trauma. Armed with such information, qualified clinicians can properly assist individuals in managing the physiological signs of trauma.
The Neurobiology of Trauma
Understanding the neurobiology of trauma is an integral part of effective treatment. For instance,  trauma disrupts the flow of the limbic system, which stores emotional responses to incidents. It is why people commonly have strong emotional reactions when remembering stressful events. The brain tries to make sense of what has happened, but it is constantly overwhelmed by the emotions associated with trauma. This can cause fear, anger, and sadness that overwhelm the individual. In some cases, this can lead to physical symptoms such as loss of control over one's movements or thoughts, increased anxiety or depression, or even a personality change.
The Three Foundations of Trauma-Informed Care
The three main themes of trauma-informed care are central to its effectiveness. According to the Substance Abuse and Mental Health Services Administration (SAMSHA), three key ideas form the backbone of trauma-informed care. They include promoting recovery from a strengths-based approach, minimizing the risk of re-traumatization, and identifying and offering trauma-informed supports. Hope runs through these three foundations.
Strength-based approach. Clinicians begin with helping the participant understand how most symptoms of trauma and trauma responses occur as a result of their brain trying to protect them from further harm. By imparting the psychoeducational behind a participant's condition, a therapist hopes to instill a transformative understanding of their condition that can alter how they relate to it. The person will gain a newfound hope for recovery. Essentially,  if the person can see how they are already keeping themselves safe, it may be easier to help them adopt a more effective coping method.
Minimize the risk of re-traumatization. Revisiting trauma is not easy. Trauma-informed care understands that when participants feel safe, they are in the best position to begin processing the trauma with the assistance of their therapist. From the beginning, the clinician will cultivate security and peace via sowing stability, adequate support, and coping skills. Trauma-informed clinicians focus on creating a safe place for the participant before asking the person about their trauma history.
Identifying and offering trauma-informed support. Trauma-informed care provides trauma-sensitive interventions that link people with providers or services beyond therapy that assists with trauma symptoms. It may include medication management and social support.
Trauma Experiences Leading to Substance Use and Mental Health Issues
According to research, trauma experiences can significantly impact substance abuse. Substance use often occurs due to personal, family, social, and economic stressors. As such, people may turn to substance use to self-medicate, numb, or manage the symptoms of trauma experiences. Some of the main symptoms of trauma experiences often include mental health problems such as anxiety, depression, flashbacks, and Post-Traumatic Stress Disorder (PTSD).
Unlike other therapies, Trauma-Informed care focuses on treating the symptoms, not just the trauma narrative. Alleviating the trauma symptoms will relieve the person enough to not self-medicate or participate in self-destructive behaviors. They can find solace and hope in better coping skills and a caring team. Then, the person can safely face and process their trauma stories with far less likelihood of relapsing to substance use.
Benefits of Trauma-Informed Care
Trauma-informed care has many benefits that are worth considering. Trauma-informed care:
Helps to prevent the re-victimization or re-traumatization of participants during treatment.
Prioritizes decreasing trauma symptoms, which helps a person get back on their feet sooner and longer.
Empowers participants to engage more fully in their overall treatment plan.
Participants can form a trusting relationship with their mental health care providers based on patience and sensitivity.
Improve the quality of life more immediately and thoroughly for the person by teaching them coping skills and empowering them with the knowledge of their condition.
Purposefully delivers a safe and calming environment to process their symptoms.
The central idea behind trauma-informed care is to shift the paradigm away from normalizing the devastating effects of trauma. It focuses on the problem instead of what is "wrong" with the teen. It seeks to understand the victim/survivor's experience of the trauma symptoms to find out what methods produce results. Most importantly, it emphasizes that people who achieve healing find empowerment with knowledge and a safe, supportive treatment team. At Clearfork Academy, we help teens with SUD recover more effectively from the underlying symptoms of stressful and traumatic situations by creating a safe space for them, teaching them improved coping skills, and building trust with them. Our team of qualified clinicians took the initiative to understand the effects of trauma on the brain to more efficiently treat distressed teens with a SUD. Our approach leads to long-term recovery. To find out more about our programs, contact Clearfork Academy today by calling (817) 259-2597.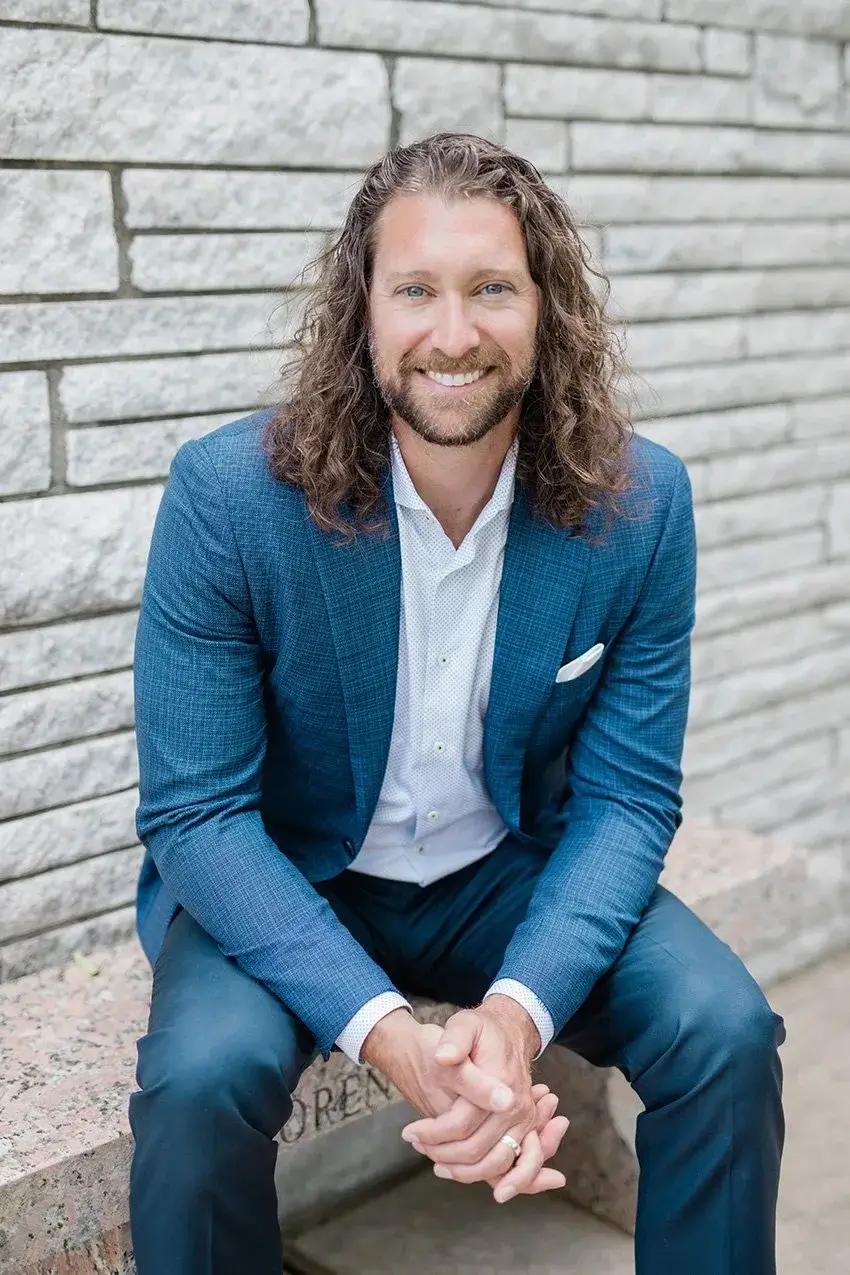 Originally from the Saginaw, Eagle Mountain area, Austin Davis earned a Bachelor of Science in Pastoral Ministry from Lee University in Cleveland, TN and a Master of Arts in Counseling from The Church of God Theological Seminary. He then went on to become a Licensed Professional Counselor-Supervisor in the State of Texas.
Austin's professional history includes both local church ministry and clinical counseling. At a young age, he began serving youth at the local church in various capacities which led to clinical training and education. Austin gained a vast knowledge of mental health disorders while working in state and public mental health hospitals. This is where he was exposed to almost every type of diagnosis and carries this experience into the daily treatment.
Austin's longtime passion is Clearfork Academy, a christ-centered residential facility focused on mental health and substance abuse. He finds joy and fulfillment working with "difficult" clients that challenge his heart and clinical skill set. It is his hope and desire that each resident that passes through Clearfork Academy will be one step closer to their created design.
Austin's greatest pleasures in life are being a husband to his wife, and a father to his growing children. He serves at his local church by playing guitar, speaking and helping with tech arts. Austin also enjoys being physically active, reading, woodworking, and music.