As we gear up to go back to school, we all start planning for the physical aspects, right? School supplies and new clothes are purchased, the fridge is stocked up with after-school snacks, and appointments for haircuts and dentist check-ups were a success. Heck, we just had Tax-Free Weekend because even the government knows that this is a big time of year for parents! 
The physical needs are a little more obvious, a little more intuitive, but I encourage you to take a moment this year to think about your kiddo's mental needs as well. They're walking back into school and back into peer pressure. 
Peer pressure can be positive or negative, but in either case, your teen has the right to decide what their non-negotiables are this year. The best way to make sure your teen is equipped to handle peer pressure is to make sure they know about their own voice. It might be cliche, but communication really is key. 
There are three forms of communication that your teen should be empowered to use before they walk back into that school building this year: peer, parent/teacher, and self. 
The emotional quotient, or EQ, is all about how we feel. How does peer pressure make your child feel? How does talking to authority figures make them feel? Plan ahead with your child's EQ in mind now and practice communication tactics—it can make all the difference.
1. Peer Communication
Peer pressure is inevitable, and again, there is a good and bad side to it. Pressure on how to look, on who to hang out with, and on how to act. School is one giant social cue waiting to happen, and that is a lot to handle during puberty!
Empower your child to set healthy boundaries of their own and to set up non-negotiables to guide them under this pressure. If someone encourages them to act or communicate in a way that compromises their boundaries, it's okay to communicate how that makes them feel. 
Practice makes perfect! Give your child some key phrases to say in the heat of the moment so they can avoid unnecessary confrontation. "Hey, that made me feel __. Please stop." 
2. Parent/Teacher Communication
The adults in a teen's life are here to be resources, but we can get lost under the tidal wave of pressure these kiddos face. Emphasize that communication with a trusted adult is not tattle-taling or snitching; it's upholding the boundaries your child sets for themselves. 
And this doesn't always have to be a 'get so-and-so in trouble' situation: sometimes it's good to vent to an adult just to get things off their chest—no strings attached. Tell your child that the little voice inside of them is very smart, and it knows when something doesn't feel right. 
This is another great opportunity to practice together. Communicating with parents/teachers should be done calmly and with respect whenever possible to achieve the best, most direct results.
3. Self-Communication
It may seem obvious to some of us adults, but clear and honest self-communication is so important. It's that little voice again, the one that tells us how we feel and advises us how to act. Sometimes communication with ourselves is positive, but it can be negative too.
Talk about positive self-talk with your kiddos and empower them to be their own cheerleaders. Okay, maybe with a less cheesy spin: encourage them to be their own advocates. It's healthy to give yourself a pat on the back and to second-guess yourself. It's part of being human. 
Self-communication happens a lot internally, but it can also be expressed externally! Writing in a journal, creating private audio diaries, and even drawing are all great ways for your teen to talk to themself and work out the issues they face.
A lot of pressure and anxiety come with going back to school—for kids and parents. So, have a plan, have boundaries, and communicate. For additional resources or if your child struggles with substance abuse/mental health, Clearfork Academy is here to help. Our clinical admissions specialists are available 24/7 to help with your unique situation. Please call us at (817) 259-2597, email us at help@bivisee1.sg-host.com, or visit our website at www.ClearforkAcademy.com.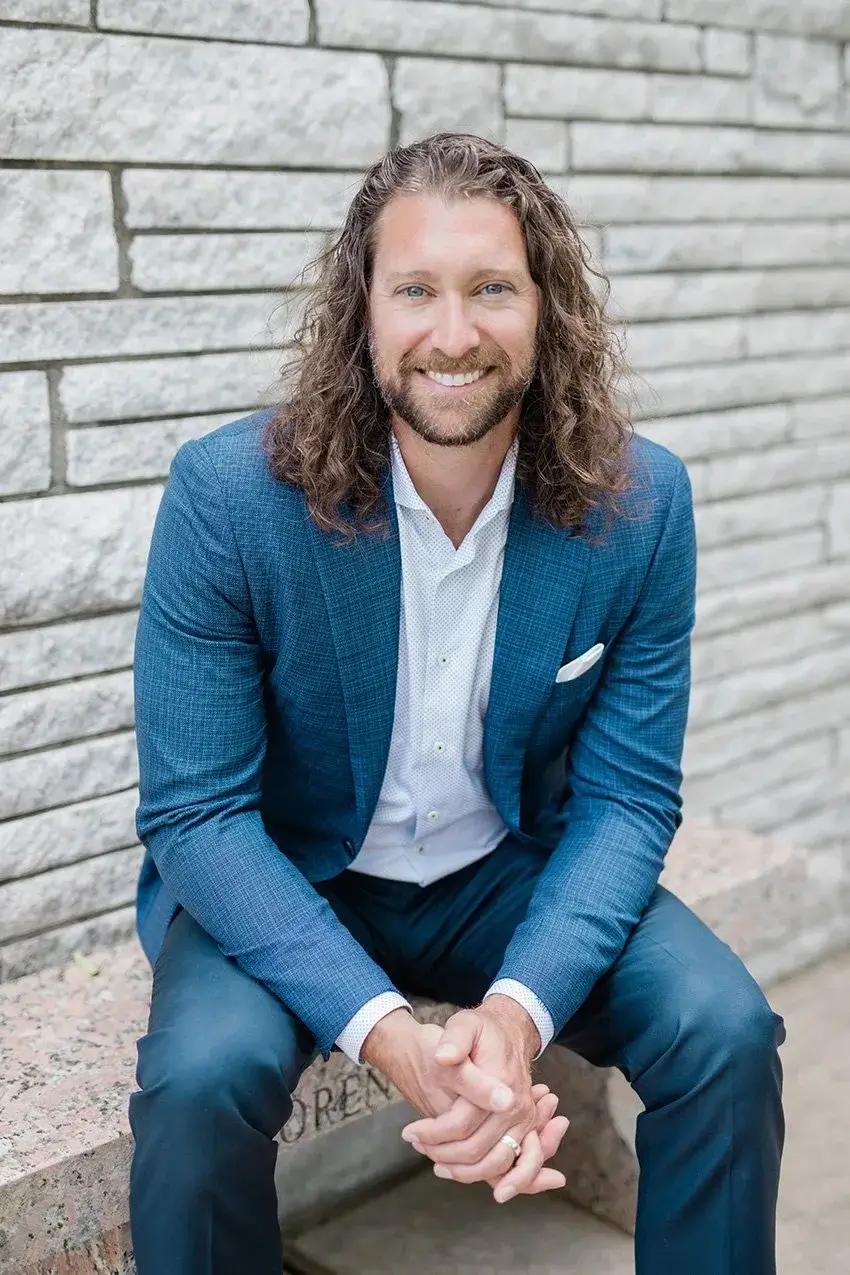 Originally from the Saginaw, Eagle Mountain area, Austin Davis earned a Bachelor of Science in Pastoral Ministry from Lee University in Cleveland, TN and a Master of Arts in Counseling from The Church of God Theological Seminary. He then went on to become a Licensed Professional Counselor-Supervisor in the State of Texas.
Austin's professional history includes both local church ministry and clinical counseling. At a young age, he began serving youth at the local church in various capacities which led to clinical training and education. Austin gained a vast knowledge of mental health disorders while working in state and public mental health hospitals. This is where he was exposed to almost every type of diagnosis and carries this experience into the daily treatment.
Austin's longtime passion is Clearfork Academy, a christ-centered residential facility focused on mental health and substance abuse. He finds joy and fulfillment working with "difficult" clients that challenge his heart and clinical skill set. It is his hope and desire that each resident that passes through Clearfork Academy will be one step closer to their created design.
Austin's greatest pleasures in life are being a husband to his wife, and a father to his growing children. He serves at his local church by playing guitar, speaking and helping with tech arts. Austin also enjoys being physically active, reading, woodworking, and music.