The weight of addiction can cause you to break promises, neglect loved ones, and isolate yourself. A crucial element to sustaining lasting recovery requires repairing relationships damaged by active substance use.
How SUD Breaks Trust
Addiction does not only affect you; it affects your family, too. For most teens, substance use is generally not allowed by parents. Parents may create rules to prevent substances from entering the household or prevent their children from being around peers who use substances. Despite having parents who have strict rules surrounding substances, you may use substances and hide your habits from your parents. You might hide your substance use and sneak off to places where you can use substances as a way to avoid your parents finding out. Or, you might sneak substances into the house as a way of rebelling against the boundaries and rules set by your parents.
Ultimately, when you repeatedly betray the trust between you and your parents, it will take a lot of effort to restore the relationship. Here are five practices you can utilize to help you regain your parents' trust:
1. Be Open and Communicate
Lack of communication between you and your parents is sure to deteriorate trust within the relationship. However, when you work with a therapist, you will learn to develop healthy communication skills. Once you and your parents acknowledge that you would like to repair your relationship, ask them what you can do to regain their trust? Doing this shows that you care about repairing the relationship and are willing to listen to them.
Open communication means speaking up when you feel like expectations are too much to achieve. Even after recovery, you are still learning to navigate a sober lifestyle without professional guidance. You may make mistakes, and it will also take time for you to adjust. When you feel like your parents are too demanding, voice your concerns and let them know that it might be much for you to live up to at the moment.
2. Show Through Your Actions
The saying "actions speak louder than words" is true. Certainly, you can promise not to miss curfew or pick up a bottle of alcohol again, but until you see through that promise, it is unlikely that you will have the trust of your parents. The best way to prove that you have changed and are working towards getting their trust again is through changed action.
3. Be Patient
Forming relationships takes time; therefore, it will take time to repair them. Your parents support you and should support the recovery process. You and your parents should understand that recovery is about starting over and forming new bonds. It is crucial during this process to remember that repairing relationships is part of the process and will take time. You have to be patient. Not only do you have to be patient with them, but you also have to be patient with yourself. Your parents must also be patient.
Long-term sobriety is a difficult but worthwhile process that will require you to be cautious of how you treat yourself, how you treat others and how others treat you. Patience is the crux to achieving this kind of trust in your relationship.
4. Have Accountability
Substance use can cause you to blame your actions on others instead of taking accountability for your actions. For example, you might blame your substance use on the friends you hang around with because they use it.
Taking Accountability for your actions and mistakes is a key component to showing the change in your behaviors and self-awareness. Accountability also allows you to think before your act. Taking responsibility and thinking before you act will help you look inward and better understand yourself and your situation. Over time you will develop the resilience to overcome impulses and triggers and endure challenging situations.
5. Stay Consistent
Mistakes are bound to happen in life, and they will definitely occur during the journey to recovery. You may even have a few slip-ups here and there; however, focus on staying as consistent as possible. If your parents set a curfew that you one day find you may be late for, go ahead and let them know rather than avoid not telling them. Behavior like this allows your parents to know that you still are respectful about their role. If you know that you may slip up, address these thoughts through open communication. Remember to be consistent, and you will improve your relationships.
Substance use can diminish the trust between teens and parents. With hard work and commitment, restoring trust is possible. Restoring trust between teens and their parents requires help from mental health professionals and substance counselors who specialize in treating mental health and substance use disorders. Clearfork Academy understands the importance of the parent-child relationship when it comes to recovery. We offer various group, family, and individual treatment options to help teens develop the skills necessary to restore relationships with friends, family, and themselves. We also provide a comfortable space for teens to connect with healthy activities that speak to their needs. Your teen has a bright future waiting for them, so don't wait any longer to get help, take action today. Our staff is here for you 24 hours a day, seven days a week. To learn more about our treatment options and how to get started on the recovery process call Clearfork Academy at (817) 259-2597.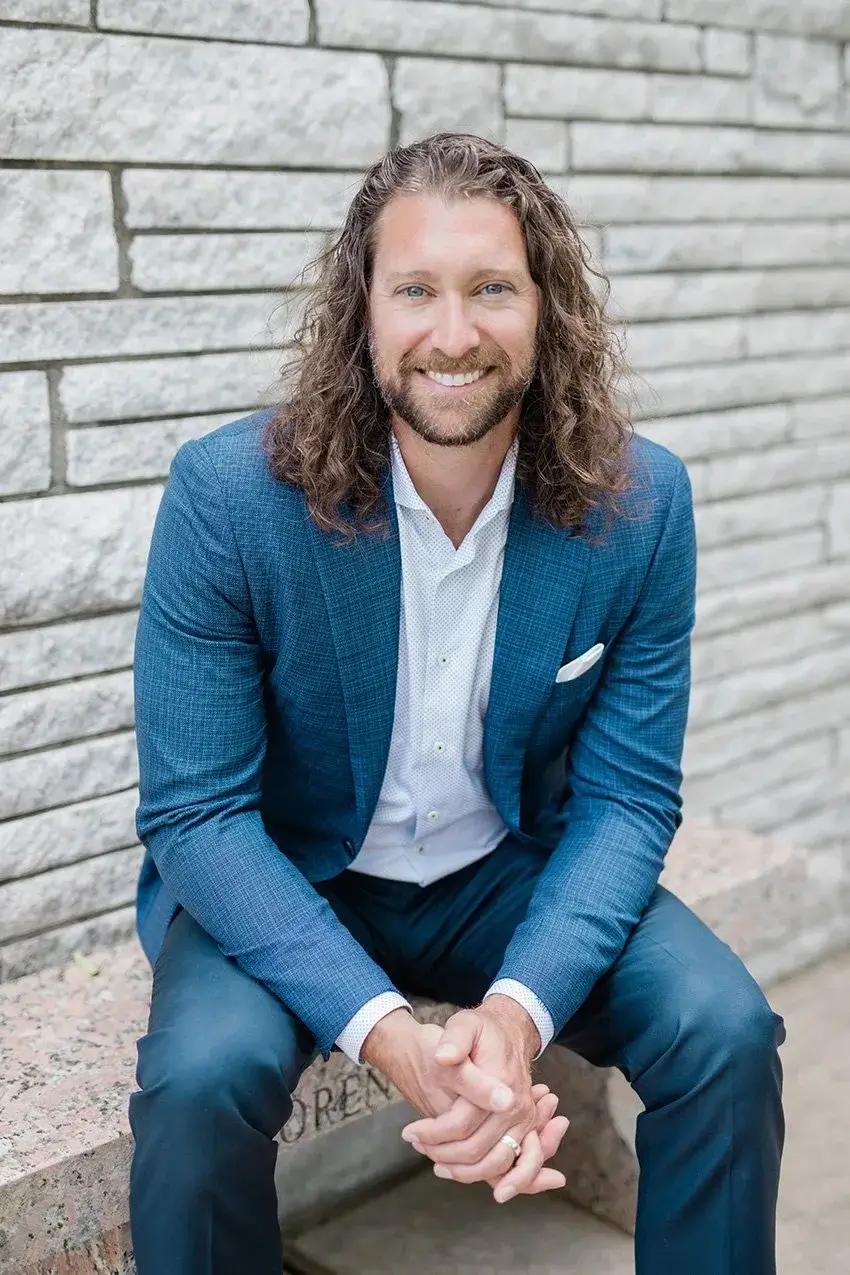 Originally from the Saginaw, Eagle Mountain area, Austin Davis earned a Bachelor of Science in Pastoral Ministry from Lee University in Cleveland, TN and a Master of Arts in Counseling from The Church of God Theological Seminary. He then went on to become a Licensed Professional Counselor-Supervisor in the State of Texas.
Austin's professional history includes both local church ministry and clinical counseling. At a young age, he began serving youth at the local church in various capacities which led to clinical training and education. Austin gained a vast knowledge of mental health disorders while working in state and public mental health hospitals. This is where he was exposed to almost every type of diagnosis and carries this experience into the daily treatment.
Austin's longtime passion is Clearfork Academy, a christ-centered residential facility focused on mental health and substance abuse. He finds joy and fulfillment working with "difficult" clients that challenge his heart and clinical skill set. It is his hope and desire that each resident that passes through Clearfork Academy will be one step closer to their created design.
Austin's greatest pleasures in life are being a husband to his wife, and a father to his growing children. He serves at his local church by playing guitar, speaking and helping with tech arts. Austin also enjoys being physically active, reading, woodworking, and music.