Choosing to go to an addiction treatment center and adjust to this abrupt change in your adolescent lifestyle can be overwhelming. This decision is not always easy and is often not the desired choice; however, attending an addiction treatment center at this time can have many life-long benefits.
Goals of Addiction Treatment Centers
While various methods and centers are available, they all have similar end goals and expectations. Addiction treatment centers work with you to establish new life habits that help you maintain sobriety. By eliminating substance abuse, treatment centers help individuals function to their desired level and refrain from needing the substance. Engagement in these practices and establishing these habits throughout treatment are implied to help reduce the chance of future relapse if the induvial continues to practice these habits.
Benefits of Addiction Treatment Centers
Attending an addiction treatment center as an adolescent can be a significant adjustment. It may seem like an inconvenient time to work through the process of recovery and straying away from your social life; however, this is one of the best times to go through recovery.
Potential Relapse Reduced
By working through addiction recovery at a young age and not allowing your addiction to further develop, you increase the chances of success in maintaining sobriety. Working through this at an early stage of addiction reduces the chance of future relapse.
The more chronic the substance abuse is, the harder it can be to stray away from. During the adolescence stage, our brain is still developing and working to create life-long habits. Eliminating this habit early on can help you maintain long-term success.
Keep Your Body Healthy
Substance abuse has a variety of adverse effects on your physical health. With prolonged abuse, these physical effects can become irreversible. Recovering at a young age can reduce the chances of irreversible damage occurring. These physical factors often go unnoticed for an extended period and are noticeable when it is already too late. Refraining from getting to this point will keep your body happy and healthy for a life full of success.
Creating healthy habits at this age and implementing new skills can help you maintain a well-balanced life outside of recovery. These skills can set you up for health in the future and can encourage you to continue living a healthy lifestyle. Starting this at a young age encourages the potential of these habits sticking and becoming continuous practices.
Increase Future Potential
Those who struggle with addiction long-term often struggle to maintain a family, job, and independence. The possibility of crime rates and imprisonment for those who do not try to recover from addiction is significantly increased.
Maintaining a stable income and positive relationships can also be challenging to manage with the refusal to recover. Quitting the abuse of substances and attending an addiction recovery center as an adolescent can help you overcome these obstacles before you are an adult and have these responsibilities to consider. This can help set you up for success in your adult life and keep you on track to success.
Peer Support
By attending treatment, you will likely meet various individuals your age who are struggling with similar problems. One of the major issues of recovery and admitting the need for help for adolescents is the fear of peer support. Through treatment, you will have the ability to meet individuals who understand your struggles and can relate to you. Having this peer support can benefit your success in recovery and can potentially create lifelong friendships.
Academic Success
Many treatment centers will either provide a class structure to maintain education or help the students in recovery to continue their academic success. Going to treatment does not mean you have to give up your academic goals. Many of the skills you will learn in recovery can help improve your study skills and desire for an education.
Care for Yourself
Using the skills you acquire from attending treatment will allow you to maintain sobriety and positively influence those around you for the rest of your life if you choose to apply these skills. Taking care of substance abuse disorder and eliminating your addiction early on will allow you to still create a successful future.
Pushing treatment away will only intensify the challenge of treatment and the long-term consequences. For yourself, your family, and your friends, work through the recovery process now and allow others to support you and provide you with the help you need. Looking back on this after obtaining sobriety, you will understand how impactful this decision can be.
Working towards sobriety and attending addiction recovery at a treatment center such as Clearfork Academy is very beneficial for an adolescent struggling with substance abuse disorder. It may seem like an inconvenience, but the benefits of completing this process early on make it worth the effort. Seeking treatment as an adolescent helps you avoid future relapses, maintain long-term health by avoiding irreversible effects, increase your future potential, provide peer support, and help you achieve academic success through recovery. These benefits can all play a positive, meaningful role in your future success and rates of recovery. Take accountability to support yourself, be a positive influence on those you care about, and get the help you need. To learn more about the benefits of addiction recovery treatment centers and working through the recovery process as an adolescent, reach out to us today and call (817) 259-2597.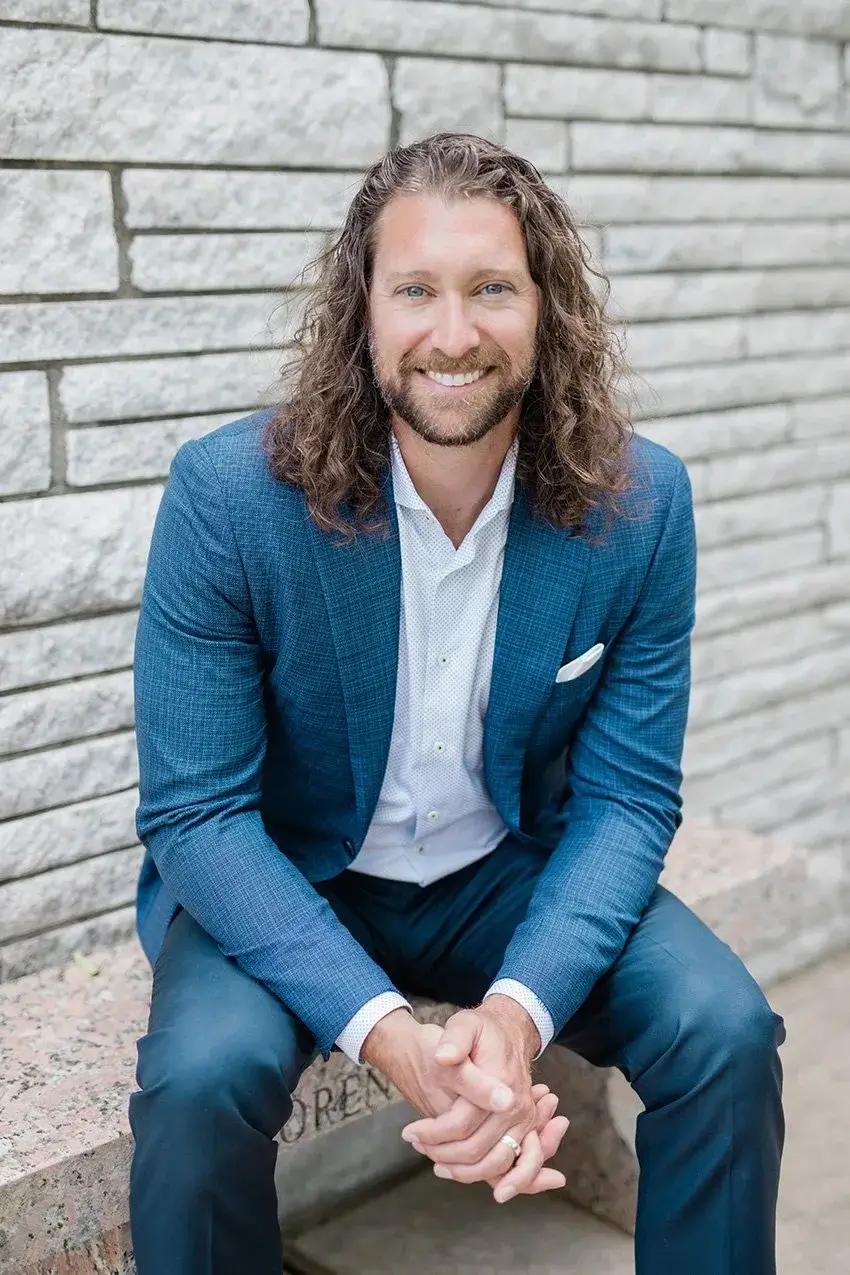 Originally from the Saginaw, Eagle Mountain area, Austin Davis earned a Bachelor of Science in Pastoral Ministry from Lee University in Cleveland, TN and a Master of Arts in Counseling from The Church of God Theological Seminary. He then went on to become a Licensed Professional Counselor-Supervisor in the State of Texas.
Austin's professional history includes both local church ministry and clinical counseling. At a young age, he began serving youth at the local church in various capacities which led to clinical training and education. Austin gained a vast knowledge of mental health disorders while working in state and public mental health hospitals. This is where he was exposed to almost every type of diagnosis and carries this experience into the daily treatment.
Austin's longtime passion is Clearfork Academy, a christ-centered residential facility focused on mental health and substance abuse. He finds joy and fulfillment working with "difficult" clients that challenge his heart and clinical skill set. It is his hope and desire that each resident that passes through Clearfork Academy will be one step closer to their created design.
Austin's greatest pleasures in life are being a husband to his wife, and a father to his growing children. He serves at his local church by playing guitar, speaking and helping with tech arts. Austin also enjoys being physically active, reading, woodworking, and music.