A growing number of teenage males endure mental health disorders such as depression and substance use disorders (SUD). If left untreated, these conditions could interfere with the quality of a teen's life. However, cognitive-behavioral therapy (CBT) and dialectical behavior therapy (DBT) serve as effective treatment options.
Many teenagers report feeling better after completing CBT or DBT for their mental health issues and SUD. While CBT and DBT effectively manage mental health disorders and SUD, they hold divergent approaches and objectives. Let's look at some of the differences between CBT and DBT so you can determine which type of therapy is best for your teen.
Purpose of Therapy for Your Teen
Teenagers endure many growing pains. They often experience stress, anxiety, isolation, and depression. Further, teens often encounter peer pressure, especially concerning substance use and drinking alcohol.
You can help your teen with CBT and DBT. Mental health professionals consider both approaches highly effective treatments for depression and SUD. However, they serve different purposes. CBT aims to identify, prevent, and treat behavioral or emotional problems by resolving harmful thinking patterns. DBT helps teens learn to regulate their thoughts and behaviors by taking practical, actionable steps.
The CBT Approach
One of the main tools for CBT is cognitive restructuring. Cognitive restructuring replaces negative thoughts with positive ones. By correcting negative thought patterns and emotions, your teen will gain the ability to reduce symptoms and improve their overall mood. Furthermore, they will develop ways to change unhealthy habits, such as turning to substances to cope. Over time, these practices will promote lasting recovery and improved mental and physical health.
The DBT Approach
DBT is a type of cognitive-behavioral therapy that uses a balanced approach to resolve people's fear of change and skepticism of acceptance. DBT helps individuals learn to manage their emotions and develop the skills necessary to cope with life's challenges. With the help of DBT, your teen can overcome personal obstacles and change their behavioral patterns. To achieve these results, therapists apply skills training to promote a positive self-image within your teen.
DBT will establish a therapeutic alliance between your teen and their therapist. Such a bond will help your teen accept past traumas and current conditions. This balanced approach affords teens the space and motivation necessary for healing. A DBT-trained therapist will also encourage your involvement. That way, family members can play an essential role in support.
Why Is DBT So Effective for Teenagers?
Studies show that DBT holds a high success rate in stopping or decreasing substance use and improving mental health disorders. DBT encourages skills training as a focus for teens to resolve their problems and reach their goals.
DBT's evidence-based learning approach leads to teens:
Discerning their distress and crises without catastrophizing the situation
Developing meaningful relationships with others
Expanding their self-awareness to accept alternative points of view and manage emotional situations
Improving problem-solving skills
Means for self-validation
Communicating effectively with their parents, caregivers, and loved ones
Skills training takes center stage because your teen will gain the tools to make the changes. During your teen's therapy sessions, the therapist facilitates the opportunity to troubleshoot the learned skills, serve reinforcing feedback, and model a healthy relationship. Besides individual sessions, DBT offers skills training in group sessions where both you and your teens can attend. There, you will learn methods to effectively communicate with your teen and encourage their coping skills. In these sessions, your teen will gain validation from you.
Why Is CBT So Effective for Teenagers?
CBT teaches teenagers how to challenge their negative thoughts, so they don't ruminate and become stuck in a cycle of negative thinking. Therapists also provide teens with mindfulness techniques to process their thoughts and feelings.
Some of the first steps of CBT involve setting new goals and learning ways to think positively. Teenagers treated with CBT experience improved symptoms of their mental health issues and reduced rates of SUD relapse.
During the sessions, the therapists take the teens through the following:
Continued exposure to their triggers decreases their response to these triggers
A shift from problem talks to focusing on teens' strengths and capabilities
Advance skills revolving around assertiveness, good decision-making, and emotional regulation
Develops resilience and resilence-friendly tools through positive psychology
Both CBT and DBT used in addition to other forms of treatment and therapy can create tools and practices in your teen that promote lasting recovery. At Clearfork Academy, we provide both CBT and DBT for the benefit of our teen participants. We hope we can help your family, too.
At Clearfork Academy, we help teens struggling with substance use and mental health disorders by providing both conventional and holistic approaches to care. Our therapeutic approaches such as CBT and DBT function to help you and your teen learn more about addiction and mental health disorders. Your teen will also be among other teenagers that share similar experiences. Being among fellow peers creates a safe, comfortable, and supportive community necessary for healing. It also helps you and your teen understand that you are not alone in this journey. If your teenager is currently struggling to overcome mental health or a substance use disorder, then the time to reach out for help is now. With provided admissions 24 hours a day, seven days a week, there is help when you need it. Begin the journey to recovery today. To find out more about our programs call Clearfork Academy today at (817) 259-2597.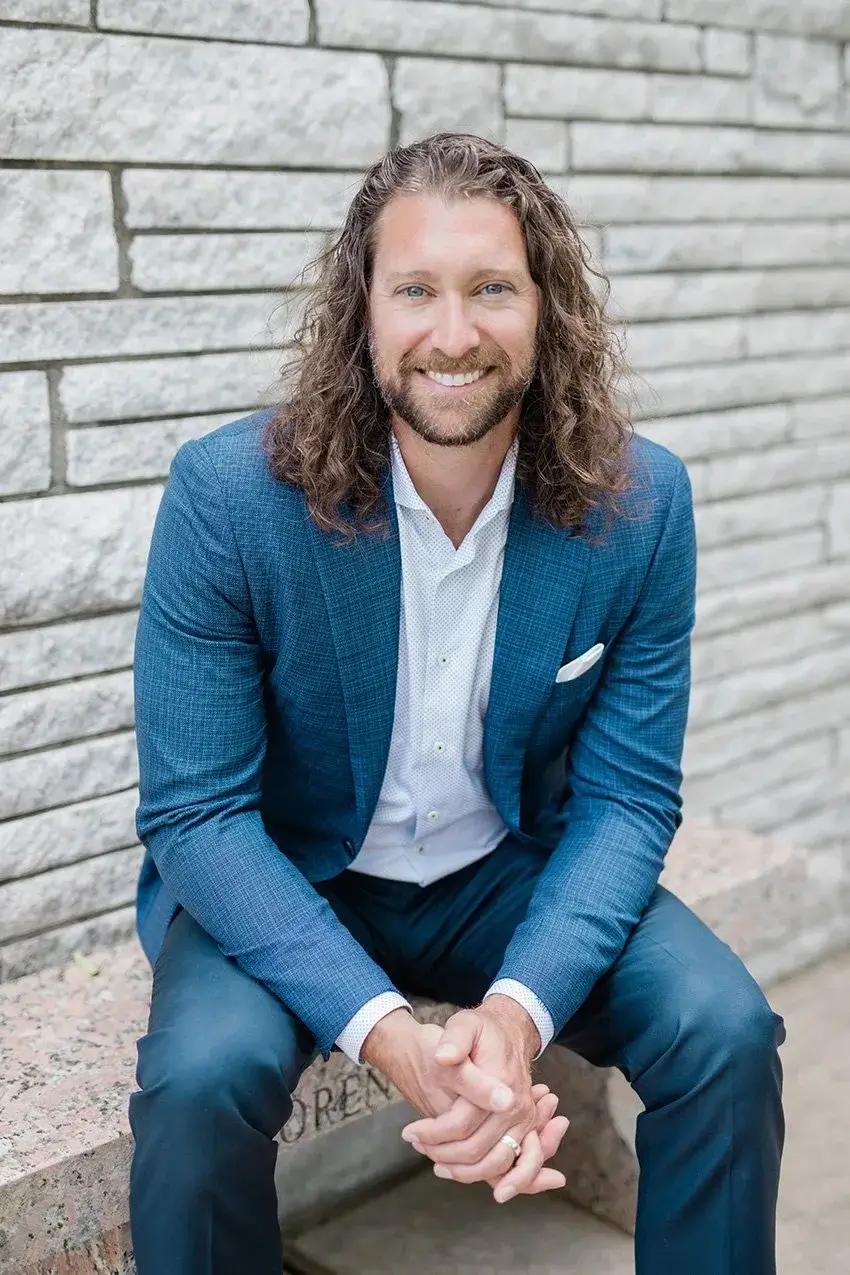 Originally from the Saginaw, Eagle Mountain area, Austin Davis earned a Bachelor of Science in Pastoral Ministry from Lee University in Cleveland, TN and a Master of Arts in Counseling from The Church of God Theological Seminary. He then went on to become a Licensed Professional Counselor-Supervisor in the State of Texas.
Austin's professional history includes both local church ministry and clinical counseling. At a young age, he began serving youth at the local church in various capacities which led to clinical training and education. Austin gained a vast knowledge of mental health disorders while working in state and public mental health hospitals. This is where he was exposed to almost every type of diagnosis and carries this experience into the daily treatment.
Austin's longtime passion is Clearfork Academy, a christ-centered residential facility focused on mental health and substance abuse. He finds joy and fulfillment working with "difficult" clients that challenge his heart and clinical skill set. It is his hope and desire that each resident that passes through Clearfork Academy will be one step closer to their created design.
Austin's greatest pleasures in life are being a husband to his wife, and a father to his growing children. He serves at his local church by playing guitar, speaking and helping with tech arts. Austin also enjoys being physically active, reading, woodworking, and music.