Choosing a therapist that's a good fit for your teen can be both challenging and overwhelming. However, with some guidance, patience, and persistence you will find the right therapist. Let's take a closer look at some of the things you can consider that will help you in your search to find a suitable therapist for your teenage son.
What Are the Types of Teen Counseling?
While there is a range of therapies, there are three main types of therapies that can benefit your teen's needs.
They include:
Cognitive-Behavioral Therapy (CBT): CBT works best for those with an eating disorder, stress, depression, attention-deficit/hyperactivity disorder (ADHD), SUD, or social anxiety disorder. This form of psychotherapy will teach your teen to identify, change, and manage the thoughts, feelings, and behaviors that negatively affect their well-being. CBT will help your teen gain the ability to identify the stressors that lead to their behaviors, like using substances, and learn coping techniques to help them change these behaviors.
Family Systematic Therapy (FTS): FTS is a holistic approach to mental health that emphasizes the importance of family systems in the development, maintenance, and resolution of mental health problems. This treatment method helps people understand the core problems affecting their relationships with others and assists them in making changes to improve their lives. It is a treatment plan that allows teens to learn healthy, productive life skills and behavior management skills.
Psychodynamic Psychotherapy: This form of therapy calls for participants to explore their innermost thoughts and feelings head-on to identify underlying conflicts or motivations for behavior. Therapists most often use psychodynamic psychotherapy in cases of mood disorders and psychological trauma. Psychodynamic psychotherapy will allow your teen to recover from these issues and achieve better mental wellness and long-term recovery. Their therapist helps them determine the reasons for their initial substance use and find an alternative for substance use.
Factors in Choosing a Therapist
When choosing an effective therapist, consider these factors.
Cost: Therapy ranges from $25 per session up to $200 per hour. Therefore, you should consider how many sessions are needed to improve your son's condition. Depending on the length of care, this can potentially affect you financially. Fortunately, most therapists accept insurance or accept new participants via sliding scale payments.
Goals and Needs: Understand your son's goals and needs. Your son may have been unsuccessful with past therapists because they didn't have the right skills to address the issue. However, if your son is interested in working on their anxiety, depression, or relationship issues along with SUD, then a therapist specializing in those areas will be a good match.
Understands the Depth of SUD: SUD is a progressive disease with many different stages and effects on the body and mind. The potential therapist must understand this to effectively help an individual with a SUD in their recovery process. They must also be willing to put in time and effort into working with them to bring them back from the depths of SUD.
Specializations: Specialized therapists have a professional background, a strong support network, and a specialized set of techniques for treating different types of SUD or mental health issues. They demonstrate their specialty via evidence of their case studies, training, and experience.
Fully Qualified: Many regulations protect the public from unqualified therapists and ensure that therapists' practices are ethical and legitimate. Therapists who are in good standing with the State will be licensed to practice. Most licenses call for therapists to hold at least a Master's degree in a mental health field and complete hours of continuing education or training.
Cultural Background: A therapist should be mindful of the culture of the client. A culturally sensitive therapist can help you better understand your experience and find the best ways to express how you feel.
Progress: When a good therapist starts with a new person, they provide a treatment plan. The plan helps both you and the therapist track your progress and recognize the benefits of these therapy sessions.
Therapeutic Options: A range of therapy options can assist a person with a SUD. Therapists usually use psychotherapy and behavioral therapies. Many modalities fall under these two broad categories. It's essential to consider and discuss these options with therapists to determine the best therapy for your son.
Therapists can assess your son's needs and recommend treatment options to help your son achieve long-term wellness. Therapy is an important tool for self-care, achieving personal goals, and overcoming depression, anxiety, and SUD. It's not just about what the participants want, it is about what the therapist can do to help their participants achieve the life they deserve.
At Clearfork Academy, we understand the importance of therapy. Each participant of our treatment program receives an aftercare plan that guides their search for a suitable therapist. Our treatment facilities provide participants therapy with fully licensed therapists. Our range of effective therapies to treat SUD includes cognitive-behavioral therapy (CBT), dialectical behavior therapy (DBT), and family therapy. Each of our therapies holds benefits that will serve your son's recovery long after treatment. They will also be among peers that share similar experiences which helps cultivate a strong support network that will offer the comfort and security they need. If your teenage son is currently struggling to overcome a SUD and needs help, don't wait. We provide admissions 24 hours a day, seven days a week, so you can reach out the moment you need help. Find out more information about our programs by contacting us at Clearfork Acadamy today by calling (817) 259-2597.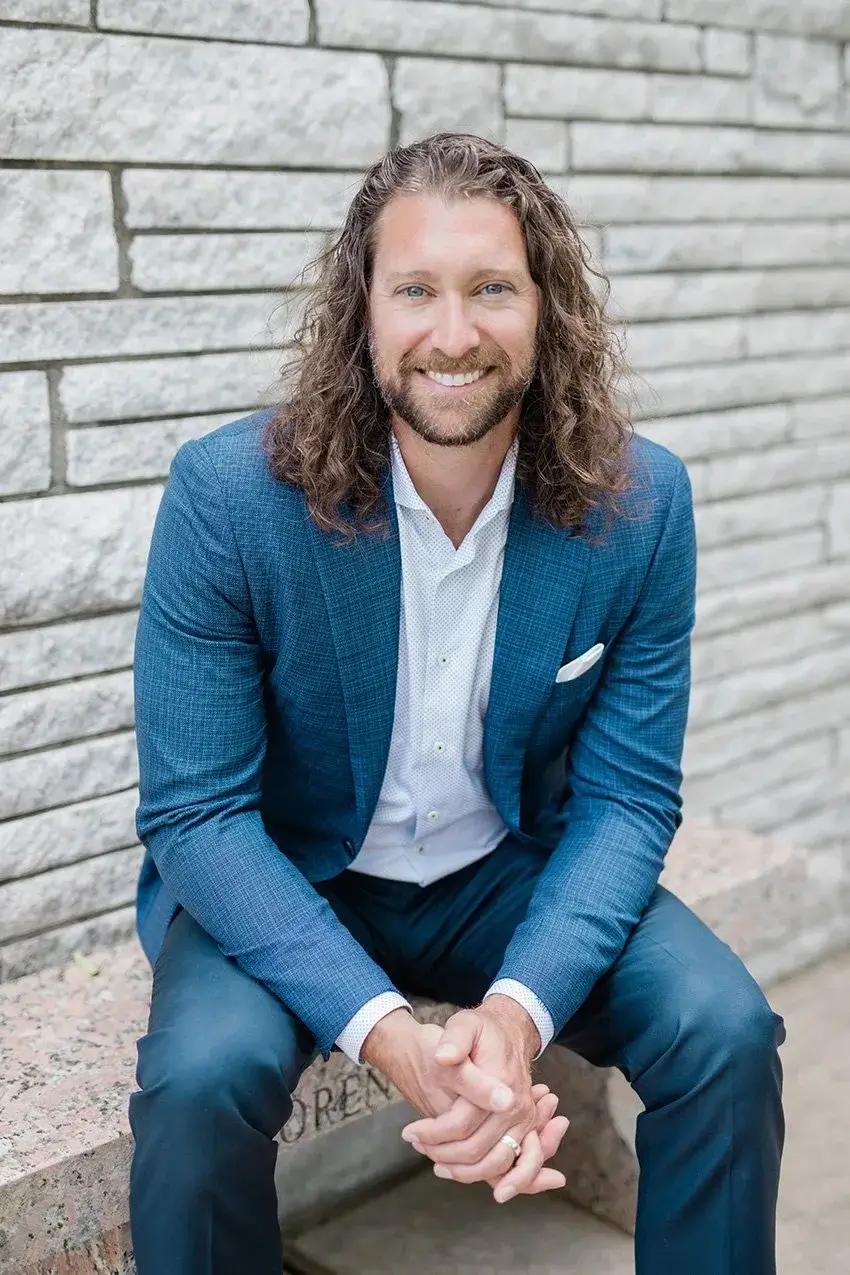 Originally from the Saginaw, Eagle Mountain area, Austin Davis earned a Bachelor of Science in Pastoral Ministry from Lee University in Cleveland, TN and a Master of Arts in Counseling from The Church of God Theological Seminary. He then went on to become a Licensed Professional Counselor-Supervisor in the State of Texas.
Austin's professional history includes both local church ministry and clinical counseling. At a young age, he began serving youth at the local church in various capacities which led to clinical training and education. Austin gained a vast knowledge of mental health disorders while working in state and public mental health hospitals. This is where he was exposed to almost every type of diagnosis and carries this experience into the daily treatment.
Austin's longtime passion is Clearfork Academy, a christ-centered residential facility focused on mental health and substance abuse. He finds joy and fulfillment working with "difficult" clients that challenge his heart and clinical skill set. It is his hope and desire that each resident that passes through Clearfork Academy will be one step closer to their created design.
Austin's greatest pleasures in life are being a husband to his wife, and a father to his growing children. He serves at his local church by playing guitar, speaking and helping with tech arts. Austin also enjoys being physically active, reading, woodworking, and music.