Parents play a huge role in the lives of their children. They know their kids better than anyone else and are on hand to notice when something isn't right. That's why every parent needs to be aware of the signs to look out for regarding alcohol or drug abuse in teens.
Here are some ways to spot alcohol or drug use to help your teen stay safe and healthy.
How to Detect Alcohol or Drug Activity
Alcohol or drug use can be challenging to detect. However, there are some tell-tale signs that your teen is struggling with substance abuse. One of the best ways to detect alcohol or drug use in teens is to look at their space, including their room and postings on social media. Their activity on social media may tell you about your teen's problems.
Another way to detect alcohol or drug use is to monitor your teen's behavior. If your teen has sudden mood swings, seems more withdrawn, and starts hanging out with people they don't usually hang out with, these are all indicators that something might be wrong.
Communicate With Your Child
You and your teen need to establish an open dialogue about subjects like drugs and alcohol. Listen to your child and withhold judgment when they speak. Doing so will build trust and help your child understand that you support them.
Together, you and your child can address what is bothering them and find ways to help manage the symptoms they are experiencing. You should consider seeking professional care to provide additional methods to help your child overcome the challenges of school and life that may trigger them to use substances.
Tell-Tale Signs of Drug Use or Consumption of Alcohol
The effects of alcohol and drugs vary depending on the person and how often they use them. It's not always easy to spot a person using these substances because some don't show outward signs. Some of the most common symptoms include changes in behavior, appearance, and emotions. The following list highlights the tell-tale signs:
Mental Health Related Signs of Substance Use:
Mood swings
Fatigue and decreased motivation
Increased paranoia and hallucinations caused by high doses and intense periods of substance use
Have difficulty focusing on the tasks at hand
Exhibit antisocial behavior such as aggression or increased impulsiveness
Anxiety or depression
Suspiciousness of others, including you as a parent
Inability to focus or concentrate a decrease in short-term memory
Physical Signs of Substance Use:
Constant bloodshot eyes and dilated pupils (than usual)
Rubbing the nose frequently because of a continuously running or irritable nose
Redness of the skin around the mouth
A lack of coordination with movement due to impaired brain function
Dilated nostrils or mouth due to snorting or inhalation
An odor, like alcohol,  on the breath or clothes
Decrease in appetite with consequent weight loss over time
Track marks on arms or legs from intravenous drug use
Needles and syringes are lying around
Small baggies with white powder lying around their stuff
Withdrawal symptoms (such as anxiety, irritability, agitation)
There are more scabs or bruises from picking at skin compulsively (common among people who abuse stimulants)
Behavioral Signs of Substance Use:
A sudden change in friends or hanging out with a new crowd
Anger issues such as rage attacks (breaking things)
Exhibit antisocial behavior such as aggression or increased impulsiveness
New or more significant secretive behavior
Sudden changes in grades
Staying out late, withdrawing from the family, or wanting to isolate
Problems with the law, such as frequent run-ins with police
Stealing objects in the house that they can sell or asking you for money
Vague responses when asked what's wrong or how they feel; their answer is always "fine" or "good"
Lack of motivation or interest in activities once enjoyed by the individual
Increased absenteeism from school or extracurricular activities
If you see any of these signs in your teen, it's essential to talk to them and get them help.
How to Help Your Teen?
Parents can help their teens recover from drugs with treatment, including counseling, drug education, medication, and family therapy. Parents can also provide support by participating in their child's recovery process via counseling and by continuing to strengthen the lines of communication. The more resources for help you provide your child, the better chance they have at a successful recovery.
At Clearfork Academy, our treatment programs involve therapy, holistic services, education on relapse prevention, and peer support to reduce the urge for substance use.
If you find yourself questioning whether your teen is drinking or doing drugs, take action. Talk with them, educate yourself about substance use, and get them the help they need. At Clearfork Academy, we encourage and help parents lookout for any signs of alcohol or drugs. Our programs help educate parents and teens about substance use. Having an understanding of substance use will also allow parents, teens, and health professionals with diagnosis and find appropriate treatment. We provide evidence-based treatments, various therapeutic options, and holistic services that serve your teen's recovery goals. Our goal is to help your teen overcome substance use and establish the confidence necessary to live life to its fullest potential. Stop your teen's struggles with substance use from worsening by contacting our specialists at Clearfork Academy. Our admissions are here 24 hours a day, seven days a week. To learn more about our programs, contact us today by calling (817) 259-2597.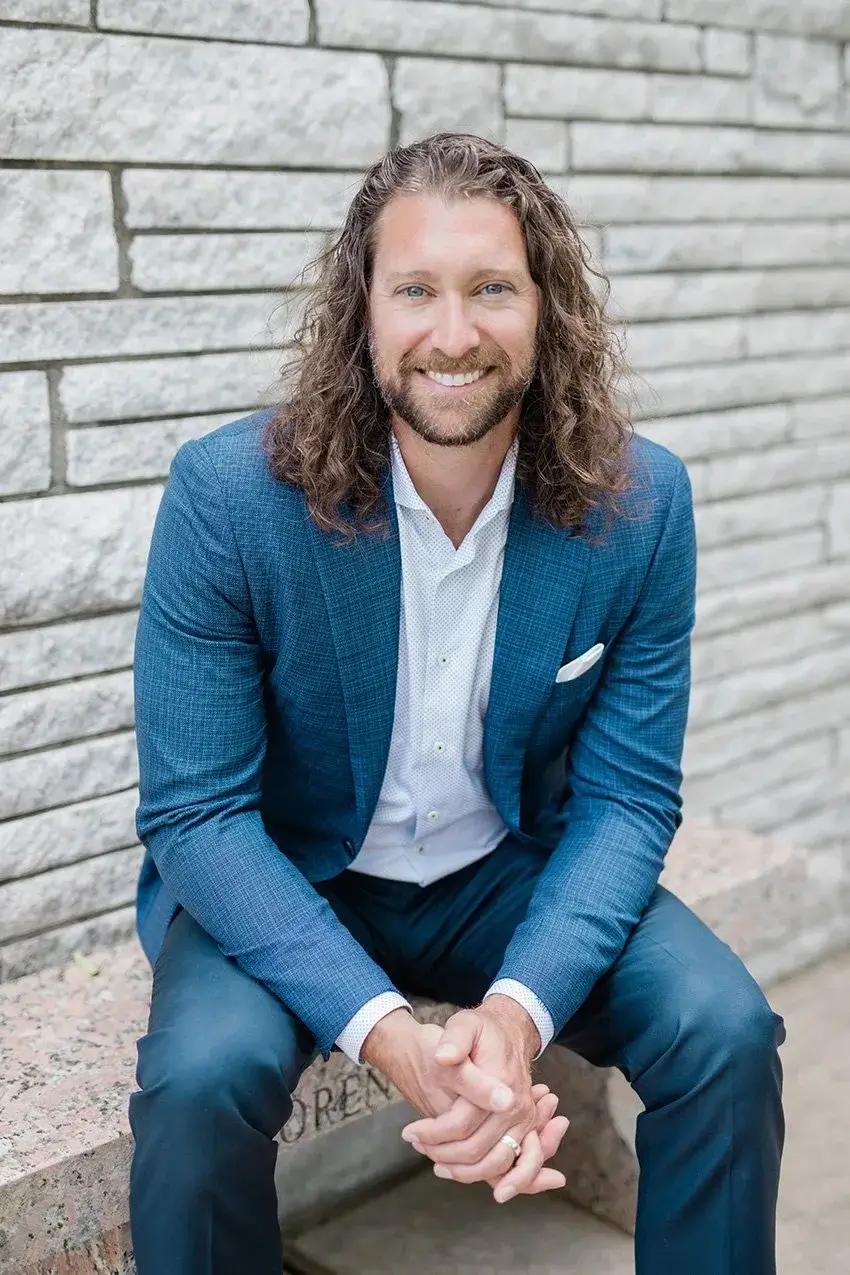 Originally from the Saginaw, Eagle Mountain area, Austin Davis earned a Bachelor of Science in Pastoral Ministry from Lee University in Cleveland, TN and a Master of Arts in Counseling from The Church of God Theological Seminary. He then went on to become a Licensed Professional Counselor-Supervisor in the State of Texas.
Austin's professional history includes both local church ministry and clinical counseling. At a young age, he began serving youth at the local church in various capacities which led to clinical training and education. Austin gained a vast knowledge of mental health disorders while working in state and public mental health hospitals. This is where he was exposed to almost every type of diagnosis and carries this experience into the daily treatment.
Austin's longtime passion is Clearfork Academy, a christ-centered residential facility focused on mental health and substance abuse. He finds joy and fulfillment working with "difficult" clients that challenge his heart and clinical skill set. It is his hope and desire that each resident that passes through Clearfork Academy will be one step closer to their created design.
Austin's greatest pleasures in life are being a husband to his wife, and a father to his growing children. He serves at his local church by playing guitar, speaking and helping with tech arts. Austin also enjoys being physically active, reading, woodworking, and music.