The relationship a teen has with their parents can have a lasting impact on the child psychologically and emotionally. However, parents' expectations for their teens may not always align with what the child wants for themselves. Often, parents can blur the lines between wanting the best for their teens and putting too much pressure on them to achieve success.
Alternatively, parents might believe that some pressure and expectations are healthy for the teen's development. While some pressure may push them to achieve their best and work hard, there is a fine line. Too much pressure could cause teenagers to measure their self-worth based on what they achieve. However, dangers could occur if they don't meet expectations. When this happens, teens can develop a negative perspective about who they are.
The Consequences of Too Much Pressure
When the focus of a parent-teen relationship centers around how well the child performs, this can damage the relationship but also lead to negative behaviors in the child.
High Rates of Mental Illness
When a teenager feels like they are under constant supervision and pressure to perform a certain way, it can damage their mental health. Creating too much stress on a child can lead to mental disorders such as depression and anxiety. It can also include:
Crying spells
Isolation
Expressing that they feel numb
Complete lack of emotional expression
The mental and emotional effects of stress caused by parental pressure may not show up until later in the child's life.
High Rates of Drug Use
The stress of wanting to perform to the standards of their parents can cause teenagers to turn to drug use. One of the most common reasons people begin abusing drugs is a way to cope with stress and negative feelings. Self-medicating through drugs can quickly lead to addiction, especially if the stress and environment causing the drug use are not improved.
Parental pressure can also cause a teen to push themselves too hard, which can cause burnout of the body and lead to physical injury. Drug use may also start as a way to push through the physical and mental pain of over-exerting themselves. If signs of drug use or addiction become apparent, this is a clear indication that the teen needs help right away.
Low Self-esteem
Self-esteem issues can arise when there is little to no praise for what teens have or have not achieved. They can begin to believe that they are not good enough at what they do. If they fail at something, it can directly affect how they see themselves.
They may start labeling themselves as failures or feel that they can never amount to anything. Low-self esteem can trigger self-harm behaviors as a means to cope with the negative thoughts they have about themselves. If any signs of self-harm or physical mutilation become evident, it is important to seek professional help as soon as possible.
Damages Parent-Child Relationship
Teenagers may grow up to resent their parents if they feel like the connection between them is solely based on their achievements. They can begin to feel like they never measure up to their standards and detach from the relationship altogether. This can look like a random outburst towards parents or other family members, becoming private or completely closed off, or becoming afraid of them altogether. When a child begins to feel like each failure or success will make or break their relationship with their parents, it can cause them to fear or have high anxiety toward their parents.
How Can You Fix It?
Sitting down and having a conversation with the teenager can help fix the relationship before it is too late. This offers a chance for the child to express how they feel and give light to any new behaviors that could have arisen from it. Apologizing for the amount of pressure placed upon the teen is a great way to start mending the relationship. It lets them know that the parent is listening and acknowledging how they feel.
It may be time to re-examine how parents express their expectations for their children when moving forward. Incorporate more vocal encouragement and let them know that simply putting their best effort into what they do is enough. Higher levels of praise and positive reinforcement when they do accomplish things let them know that the parent is proud of what they achieve. As a parent, wanting the best for their child may simply mean learning what makes them happy and supporting them through it.
Wanting the best for your child is normal when it comes to parenting, but creating too much pressure can damage your child. Addiction often begins as an attempt to self-medicate, and teens might use it as a way to cope with the pressure from parents. If you believe your teen may be self-medicating through alcohol or drug use, contact Clearfork Academy today for help. We are an addiction and mental health center focused on helping teen boys through their recovery process. No matter how far into the addiction your child is, we believe that with the right help, sobriety can still be achieved. Let us be the home away from home your child needs to make a full recovery and turn over a new leaf. To learn more about how our addiction treatment center can help your child work towards long-term sobriety today, reach out to us today by calling (817) 259-2597.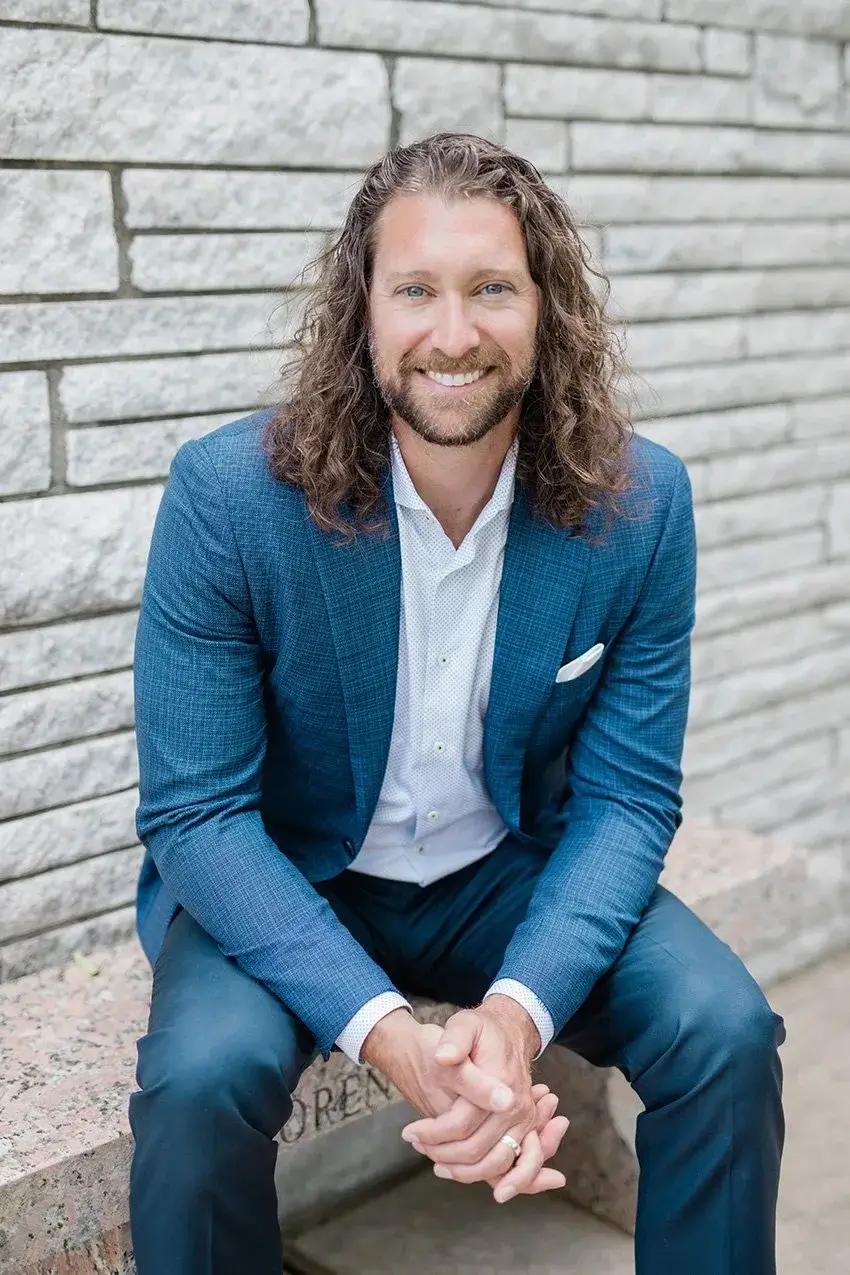 Originally from the Saginaw, Eagle Mountain area, Austin Davis earned a Bachelor of Science in Pastoral Ministry from Lee University in Cleveland, TN and a Master of Arts in Counseling from The Church of God Theological Seminary. He then went on to become a Licensed Professional Counselor-Supervisor in the State of Texas.
Austin's professional history includes both local church ministry and clinical counseling. At a young age, he began serving youth at the local church in various capacities which led to clinical training and education. Austin gained a vast knowledge of mental health disorders while working in state and public mental health hospitals. This is where he was exposed to almost every type of diagnosis and carries this experience into the daily treatment.
Austin's longtime passion is Clearfork Academy, a christ-centered residential facility focused on mental health and substance abuse. He finds joy and fulfillment working with "difficult" clients that challenge his heart and clinical skill set. It is his hope and desire that each resident that passes through Clearfork Academy will be one step closer to their created design.
Austin's greatest pleasures in life are being a husband to his wife, and a father to his growing children. He serves at his local church by playing guitar, speaking and helping with tech arts. Austin also enjoys being physically active, reading, woodworking, and music.