At Clearfork Academy, we provide a comprehensive treatment to help teens with SUD recover and start living a healthy, sober life. Our treatment concentrates on the individualized needs and concerns of teenagers. We understand SUD often goes in hand with trauma or mental health issues.
Let us help you help your son gain a new purpose for living that goes beyond the pain of SUD and toward a fulfilling life.
Searching for the Best Rehabilitation Center
When it comes to finding a good drug rehab for your teen, there are a few things you should keep in mind. You will want to seek treatment that includes:
Licensed and certified facilities
Special services or programming such as 12-step programs, cognitive behavioral therapy, or adventure therapy
Qualified and experienced staff that can treat teens
Therapy that incorporates the family members into the treatment plan
The Core Values Behind Clearfork Academy
At Clearfork Academy,  we view addiction as a treatable condition, not a moral failing. As such, Austin Davis LPC-S, the facility's founder, spent 15 years fine-tuning and practicing the program's philosophy and methodology before opening Clearfork Academy. Today, we offer an innovative treatment plan that restores teenagers' well-being from the grapples of SUD and the pain of trauma. Your teen has 24/7 access to our medical detox program, residential treatment program, and intensive outpatient care.
Clearfork Academy employs narrative therapy to help teens discover the "real" story hidden inside themselves to achieve their goals. Instead of allowing past trauma or pain to hinder recovery, we use the family systems perspective to help teens face the trauma and reframe their narrative as a victorious one. Drawing power from their "inner survivor," teens leave here empowered with the leadership skills to take charge of their God-given life.
How It Works
Our clinicians identify and target the symptoms of SUD and mental health issues. Effectively, we employ the sequential scope of our interconnected treatment to permeate the deeply-rooted problems in each teen. For example, each week, we present a Clearfork core value to help teens take action in their recovery. As an acronym, our seven core values stand for "hustle&fun":
Honor
Unity
Sacrifice
Transparency
Legacy
Excellence
Fun
Ultimately, Clearfork's core values uphold and unify: "honoring God, self, and one's neighbor."
Our Partnership With the University of Texas Charter School
At Clearfork Academy, our treatment emphasizes cultivating a safe, structured setting for teens. For this reason, we partnered with the University of Texas Charter School to provide our students with the best possible education. The innovative partnership provides our participants with access to a world-class education that prepares them for college and career success.
In addition, our parents find our on-campus classes with state-accredited curricula impressive. As part of the University of Texas Charter School satellite campus, our teachers meet the individual needs of their children while also providing support services such as homework assistance, tutoring, and educational resources on campus.
Benefits of Our Partnership With the University of Texas Charter School
Your child will benefit significantly from our academic classes. Expect to find the following:
Increased academic achievement. We prepare students thoroughly with no educational compromises when they graduate from our program.
Reduced probability of drug abuse or addiction. A structured, academic environment allows our students to overcome dependency and addiction healthily and with compassion. Plus, teens learn to deal with the stresses of academics without turning to drug use but instead to our support team.
More time to focus on personal development. Our students have the opportunity to focus on their personal and academic growth while in treatment. They can discover and develop their academic skills with teachers and staff who care. They can also develop problem-solving and critical thinking skills, which will serve them in society and work life.
Reduced stress. Our program provides an environment that is both supportive and challenging for teenagers.
Maintain their good standing. Our classes help students maintain their course load and grades.
An Assortment of Therapeutic Models
We provide various therapeutic models to meet the individualized needs of each teen. Our therapies include:
Art Therapy
Drama Therapy
Behavior Modification
DBT (Dialectical Behavioral Therapy)
Experiential Therapy
Gestalt
Mindfulness-Based Stress Reduction
Motivational Interviewing
Music Therapy
Play Therapy
Psychotherapy
Rational Emotive Behavior Therapy
Relapse Prevention
Somatic Experiencing
Post-Treatment Plan to prevent relapses
Our Picturesque Campus: A Viable Opportunity for Adventure Therapy
Residing on 80 acres in North Fort Worth, our campus overlooks Eagle Mountain Lake. Our picturesque grounds host deers, wild turkeys, and the occasional bald eagle. Privy to the beauty and power of nature, adventure therapy shines here. As teens detox from drugs and alcohol, they learn new things about themselves and the world. Additionally, teens find solace and opportunities for growth by participating in our fitness obstacle course, which includes:
Volleyball court
Basketball court
Garden
Ropes course (all elements)
 A well-structured therapeutic program serves as an excellent option for treatment from a SUD. A structured, therapeutic environment will help your child address their addictions and mental health issues, including trauma. We highly recommend long-term treatment plans that identify the root cause of teens' substance use and mental health issues. At Clearfork Academy, we promote the rehabilitation, development, and enhancement of an individual's physical, social, and psychological well-being by applying unifying core values and therapeutic activities. Our safe and supportive treatment setting provides guidance and care as your child recovers their narrative and vitality for living. We offer unique programs that will match your needs and provide support through every step of the process. Our admissions staff is available 24 hours a day, seven days a week, to help you find the right treatment plan for your child. To learn more about our programs and their related resources, contact us today by calling (817) 259-2597.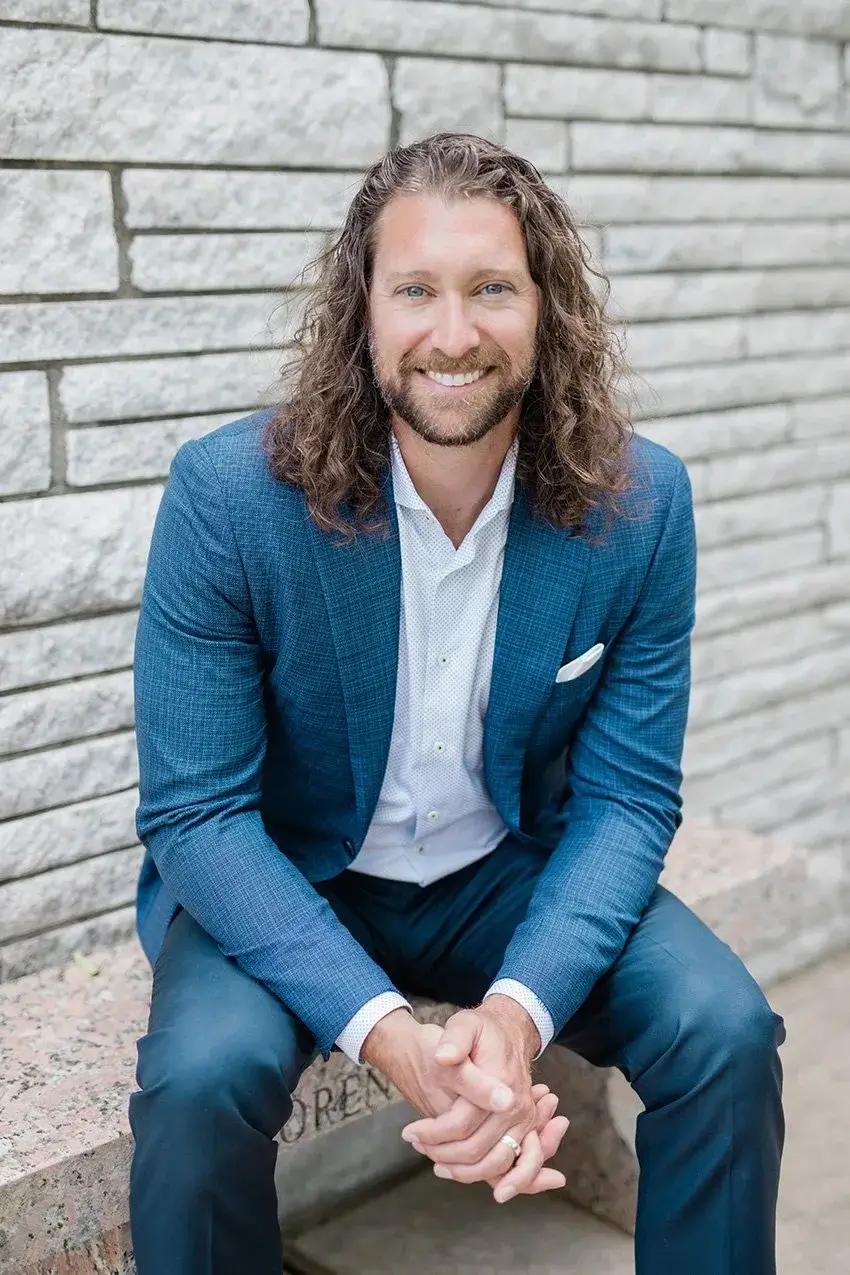 Originally from the Saginaw, Eagle Mountain area, Austin Davis earned a Bachelor of Science in Pastoral Ministry from Lee University in Cleveland, TN and a Master of Arts in Counseling from The Church of God Theological Seminary. He then went on to become a Licensed Professional Counselor-Supervisor in the State of Texas.
Austin's professional history includes both local church ministry and clinical counseling. At a young age, he began serving youth at the local church in various capacities which led to clinical training and education. Austin gained a vast knowledge of mental health disorders while working in state and public mental health hospitals. This is where he was exposed to almost every type of diagnosis and carries this experience into the daily treatment.
Austin's longtime passion is Clearfork Academy, a christ-centered residential facility focused on mental health and substance abuse. He finds joy and fulfillment working with "difficult" clients that challenge his heart and clinical skill set. It is his hope and desire that each resident that passes through Clearfork Academy will be one step closer to their created design.
Austin's greatest pleasures in life are being a husband to his wife, and a father to his growing children. He serves at his local church by playing guitar, speaking and helping with tech arts. Austin also enjoys being physically active, reading, woodworking, and music.