Parenting comes with many challenges that often cause you to sacrifice parts of yourself for your child. However, when your child is struggling to overcome a substance use or mental health disorder, you may feel like you are at a loss on how to help your child. It may be time to consider professional help, such as inpatient or outpatient therapy.
Inpatient Rehabilitation
Inpatient rehabilitation also referred to as rehab, is when a person stays in a 24-hour care treatment facility. However, your length of stay depends on your diagnosis the severity of your symptoms. For some, treatment may last a few days, while it can last a few months for others.
Short-term inpatient treatment can happen in rehabilitation hospitals or specialized wings of acute-care hospitals. The most common form of intensive inpatient treatment is in addiction treatment centers.
Outpatient Rehabilitation
Outpatient rehabilitation programs consist of clinic visits or other therapeutic programs that do not require 24-hour supervision. Outpatient treatment helps when a person's symptoms and mental health status are not severe enough for inpatient care or if that person does not show signs of harming themself or others. This treatment is more flexible with a patient's schedule, and they are allowed to return home when they finish their appointment. Outpatient treatment typically consists of:
Individual psychotherapy
Medication management
Family counseling
Group therapy.
Signs Your Teen Needs Inpatient Rehab
Here are four indicators that your teen needs inpatient rehabilitation:
Repeated relapse: If your teen has made numerous efforts to quit substance use and has repeatedly relapsed, then a more intensive approach is necessary. Repeated relapse can signify that previous efforts are not working, and there needs to be a reassessment of their plan. Many factors can contribute to why your teen is relapsing, and an intensive treatment center can address the issue.
Dual-Diagnosis: Drug use is often associated with self-medicating. If your teen has any underlying mental health conditions, they may be using drugs to cope with other uncomfortable symptoms. Residential treatment will give your child access to medically assisted detox, therapy, and medication management. Drug use is most associated with mood, anxiety, and personality disorders but can co-occur with any mental illness.
Safety Issues: If your child's behaviors have caused a concern of safety for themselves or others, seek professional care. Inpatient treatment will monitor their behavior, and staff will keep them safe from themselves and others. Disorders such as bipolar, schizophrenia, and substance use can have psychosis features such as hallucinations, paranoia, and delusions. They could also contribute to difficulty controlling emotions. Such factors can cause dangerous behaviors that need professional care. Inpatient care can also help administer medications that assist with emotional regulation and mood stabilizers while observing direct side effects if any happen. They will also prevent the patient from developing a dependency on any medication.
Understand Their Actions Have Consequences: If your teen is not learning that the negative effects of their actions result in consequences, this is a sign for intensive help. One of the key components to recovery is learning how their past actions brought harm to their lives and others. If they cannot take full accountability for their actions, they will continue to develop negative habits. Residential facilities give your teen the chance to remove themselves from their old environment that influences their behaviors and focus on making a full recovery.
Finding a Treatment Center
Talk to your child's pediatrician or clinician once you realize that your child needs more intensive care. They can help you discuss which treatment option suits the child's circumstances. They may want to assess symptoms to examine your child's current mental and psychological state.
The next step is to start looking for a treatment center. You should include many factors in your decision, and your search should be comprehensive. You should only consider fully licensed and accredited facilities. Since teens experience different symptoms than adults, they require different care for detox. Teens also require a treatment center that is age-specific. Being in an age-specific environment will connect them with other teens who share similar experiences, which can be comforting.
Family involvement is also crucial to teen recovery, so look for a center that provides family programs and visitation. The center you choose will be home to your child for however long they need to complete treatment, so make every effort to find one that best suits them. Finding a professional and highly trained center will give them the best chance of full recovery.
The thought of sending your child away and placing their care in the hands of people can feel scary. For some teens struggling with addiction and mental health problems, removing them from their previous environment can be the most beneficial aspect of treatment and recovery. It doesn't mean you failed as a parent. It simply means their condition has gotten out of your control, and professionals who specialize in treatment will help your child return to a healthy lifestyle. If you or someone you know is searching for an inpatient teen addiction and mental health treatment center, Clearfork Academy can help. We are committed to providing care that will meet the needs of every one of our patients. Our goal is to help our patients make a full recovery and stay healthy long after leaving our program. To learn more about our programs, reach out to Call Clearfork Academy today by calling (817) 259-2597.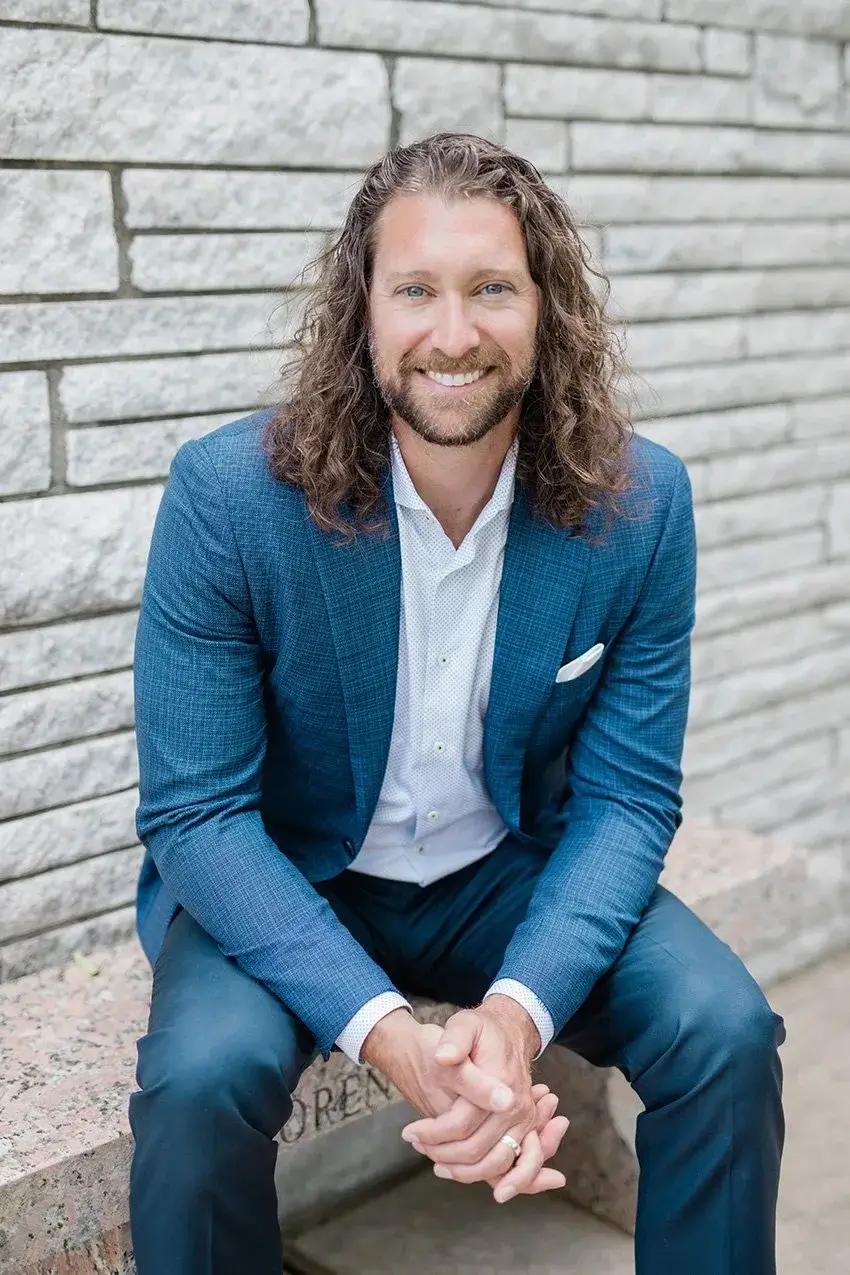 Originally from the Saginaw, Eagle Mountain area, Austin Davis earned a Bachelor of Science in Pastoral Ministry from Lee University in Cleveland, TN and a Master of Arts in Counseling from The Church of God Theological Seminary. He then went on to become a Licensed Professional Counselor-Supervisor in the State of Texas.
Austin's professional history includes both local church ministry and clinical counseling. At a young age, he began serving youth at the local church in various capacities which led to clinical training and education. Austin gained a vast knowledge of mental health disorders while working in state and public mental health hospitals. This is where he was exposed to almost every type of diagnosis and carries this experience into the daily treatment.
Austin's longtime passion is Clearfork Academy, a christ-centered residential facility focused on mental health and substance abuse. He finds joy and fulfillment working with "difficult" clients that challenge his heart and clinical skill set. It is his hope and desire that each resident that passes through Clearfork Academy will be one step closer to their created design.
Austin's greatest pleasures in life are being a husband to his wife, and a father to his growing children. He serves at his local church by playing guitar, speaking and helping with tech arts. Austin also enjoys being physically active, reading, woodworking, and music.