Although bipolar disorder is often diagnosed in early adulthood, symptoms typically manifest in adolescence and teenage years. Despite the presence of symptoms, many challenges come with assessing whether or not a child has bipolar disorder.
Getting a diagnosis sooner rather than later is crucial in treating bipolar disorder. If you suspect your child may be showing symptoms of bipolar disorder, it's time to reach out to their pediatric healthcare provider.
What Is Bipolar Disorder?
Bipolar disorder is a mental disorder that causes someone to experience a shift in mood and behaviors. In The Diagnostic and Statistical Manual of Mental Disorders, Fifth Edition (DSM-5), bipolar disorder is classified as a mood disorder.
Children and teens experience natural changes in mood and behaviors, but bipolar disorder is not like the normal ups and downs that children go through. Mania, depressive, and mixed episodes have their own set of symptoms that require a diagnosis.
Bipolar Type I
Bipolar I is characterized by manic and depressive episodes. A person with this diagnosis must have at least one manic episode in their life. When left untreated, manic symptoms can last for a few weeks to a few months. People with Bipolar I disorder typically cycle through manic and depressive episodes and can have long breaks where they are symptom-free.
A few percentages of people with Bipolar I experience rapid-cycling, which means they can experience periods of mania or depression four or more times a year.
Bipolar Type II
Bipolar II is characterized by hypomanic and depressive episodes. Hypomanic episodes are not as intense as full-blown manic episodes. People with Bipolar II typically have more episodes of depression than hypomania.
Bipolar Disorder Not Otherwise Specified
Bipolar Disorder Not Otherwise Specified is diagnosed when a patient has some symptoms of bipolar disorder but doesn't meet the full diagnosis. A psychiatrist may use this diagnosis when a patient's symptoms resemble bipolar disorder but may fall short of meeting the DSM-5 criteria. It is often diagnosed when a patient has a mood dysfunction, primarily with depression and short episodes of hypomania.
Symptoms of Bipolar Disorder in Teens
Mood episodes in bipolar disorder are not as simple as going through cycles of being "happy" or "sad." These episodes include criteria that acknowledge changes in sleep patterns, behaviors, mood, and energy levels. A person with bipolar disorder must show symptoms of mania, hypomania, depression, or mixed episodes.
Symptoms of a depressive episode:
Feelings of hopelessness, despair, guilt
Feeling inadequate
Loss of interest in activities that once were preferred
Hypersomnia or sleep difficulties
Aggression, hostility, or irritability
Suicidal ideations or thoughts
Problems with attention or decision making
Symptoms of a manic episode:
Intense happiness
Fast speech with unclear topics
Insomnia or sleep difficulties
Hypersexuality
Easily distracted or attention difficulties
Sense of euphoria or grandiose
Symptoms last for one week or more
Symptoms of Hypomania
Symptoms of hypomania are the same as mania, just less intense, and must occur for at least four consecutive days.
Mixed Episodes
During mixed episodes, symptoms of mania and depression co-occur. One mood state typically predominates, and the symptoms will be contradictory. Many people who experience mixed episodes describe it as more uncomfortable than experiencing manic or depressive episodes separately. Sometimes people with mixed episodes have higher psychosis symptoms.
Bipolar Disorder in Adolescents and Teens
Spotting signs of bipolar disorder can be tricky because it can look like so many other disorders. Other disorders common in teens, such as anxiety disorders, oppositional defiant disorder, depression, and ADHD, all have symptoms that look like bipolar disorder. Specific medications such as stimulants for ADHD can trigger mania in adolescents and teens with bipolar disorder.
This disorder manifests during the teen and early adult years but can also begin during the younger years of childhood. Natural fluctuations in moods also occur during hormonal changes and can be a part of childhood behavior. Adolescents and teens who have bipolar might have more intense mood changes than adults.
How Is Bipolar Disorder Diagnosed? 
For diagnosis, your teen must experience manic or hypomanic and depressive symptoms, whereas some individuals with this disorder can experience mixed episodes. The healthcare provider will begin to ask an extensive series of questions that pertain to your teen's mood, behaviors, sleeping patterns, and energy levels. Discussing family history is important because bipolar disorder can be hereditary.
Going to a healthcare provider specializing in treating and diagnosing adolescents and teens is important for a proper diagnosis. Treatment for bipolar disorder typically involves medications such as antipsychotics and mood stabilizers, along with counseling or psychotherapy.
Getting the right treatment for your teen with bipolar disorder will improve their overall health and quality of life. Failing to get proper treatment in time can worsen symptoms and a diminished quality of life. Clearfork Academy is an addiction recovery center specializing in treating teens with substance use and co-occurring disorders. Substance use disorder rarely occurs on its own, while bipolar disorder is one of the most common co-occurring disorders with SUD. Our treatment center focuses on guiding your child to a sober lifestyle through proper treatment programs and addressing the root cause of their drug use. If you believe your teen may be using substances to cope with symptoms of bipolar or other mental disorders, we offer treatment options that help you and your teen sustain a stable lifestyle. To learn more about our diagnosis and treatment programs, reach out to us at Clearfork Academy today and call (817) 259-2597.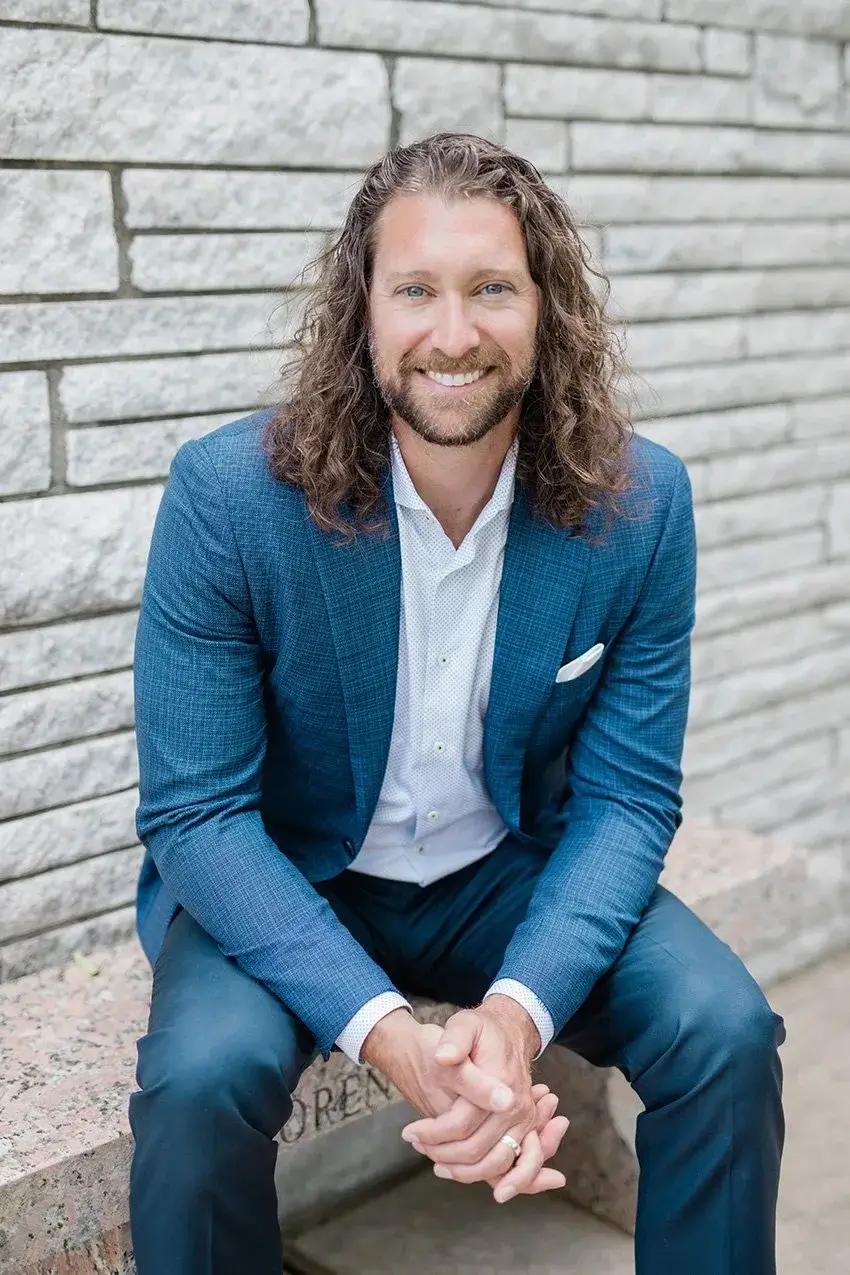 Originally from the Saginaw, Eagle Mountain area, Austin Davis earned a Bachelor of Science in Pastoral Ministry from Lee University in Cleveland, TN and a Master of Arts in Counseling from The Church of God Theological Seminary. He then went on to become a Licensed Professional Counselor-Supervisor in the State of Texas.
Austin's professional history includes both local church ministry and clinical counseling. At a young age, he began serving youth at the local church in various capacities which led to clinical training and education. Austin gained a vast knowledge of mental health disorders while working in state and public mental health hospitals. This is where he was exposed to almost every type of diagnosis and carries this experience into the daily treatment.
Austin's longtime passion is Clearfork Academy, a christ-centered residential facility focused on mental health and substance abuse. He finds joy and fulfillment working with "difficult" clients that challenge his heart and clinical skill set. It is his hope and desire that each resident that passes through Clearfork Academy will be one step closer to their created design.
Austin's greatest pleasures in life are being a husband to his wife, and a father to his growing children. He serves at his local church by playing guitar, speaking and helping with tech arts. Austin also enjoys being physically active, reading, woodworking, and music.